A field of sunflowers has grown up beside Well-wisher
Data aktualizacji: 2020-12-08
A field of unusual sunflowers of LEGO® blocks has grown up beside the fountain at Pigeon Square [Plac Gołębi]. It was created under the vigilant eye of the Czech designer Libor Udržal, who – along with a team of four persons – used several thousand LEGO® blocks with the total weight of 68 kg to build sunflowers. It took 236 hours to create them!
The installation can be watched until Christmas.
It is one of the elements of the program of this year's Kindness Day. It is also a part of #RebuildTheWorld – a global campaign aimed at developing creativity in children.
Undoubtedly, one of the most recognisable symbols of Wroclaw is Well-wisher – a dwarf who lives near the fountain at Pigeon Square and holds a sunflower in his left hand. He is known not only to inhabitants, but also to tourists who like taking photographs with him and bestow a smile upon him. Well-wisher promotes the idea of kindness, encourages people to talk and informs all passers-by through the sunflower – a symbol of fun and warmth – that they are welcome in Wroclaw.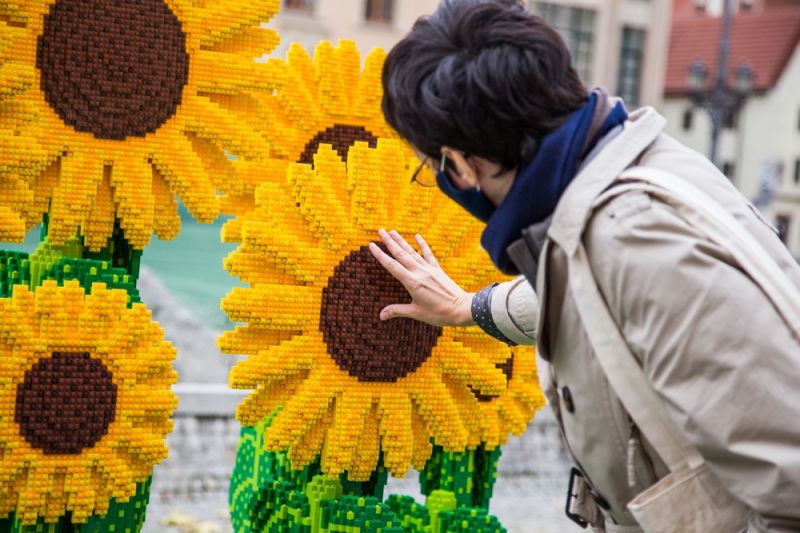 This is why sunflowers have become the main element of a large-format installation built of LEGO® blocks under the global campaign #RebuildTheWorld.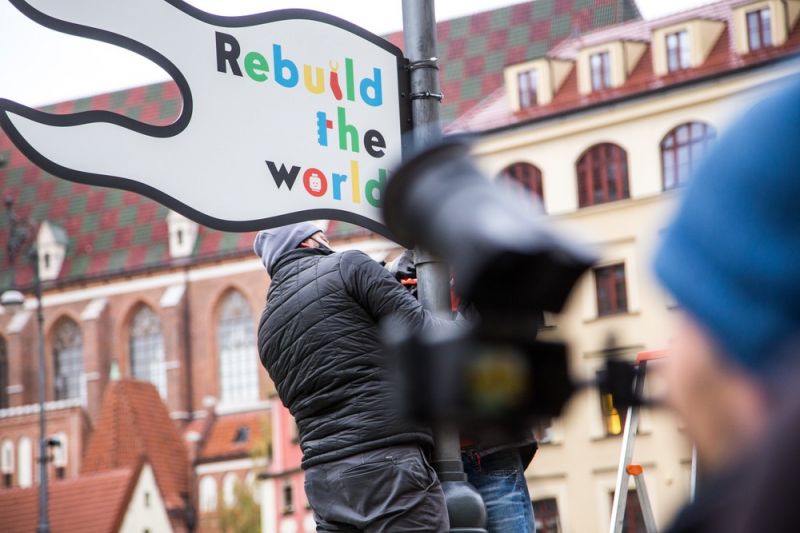 Its goal is to celebrate creativity and its ability to change the world. Last year similar structures could be admired, for instance, in Great Britain – surprising block constructions referring to the relevant city appeared in London, Birmingham, Nottingham, Manchester and Cardiff. By means of such activities in urban space, LEGO® shows that the development of creativity not only stimulates imagination, but also helps to create the attitude of openness in children.

Redakcja www.wroclaw.pl