Europe on the Fork Festival 2022
After two years of break due to the Covid-19 pandemic, Wroclaw's culinary festival Europe on the Fork 2022 returns! The first European feast was held on 4th June 2009, when Wroclaw celebrated the 20th anniversary of the first free parliamentary election in Poland. The patron of the event is its originator Robert Makłowicz. This year we will meet at one table under the slogan: 'Appetite for good relations. A joint meal unites, delights and reconciles us', because 2022 is the Year of Good Relations.
The Europe on the Fork Festival will last from 27th May till 5th June (Friday – Sunday)
It will start with Wroclaw on the Fork – a joint offer of several Wroclaw restaurants, which have prepared a special festival menu inspired by European cuisine on this occasion.
Exceptional dishes have been prepared by chefs of Ida, Pod Papugami, Art Hotel, Bernard, Soczewka, Umami, Masala, Wrocławska Restauracja [Wroclaw Restaurant], Browar Stu Mostów [One Hundred Bridges Brewery] – ul. Świdnicka, Cafe de France, Przystań & Marina [Quay & Marina], Pod Przykrywką and Breslauer Restaurant & Klubokawiarnia PRL.
Fair of Lower Silesian and European Regional Products
As usual, Europe on the Fork will be accompanied by the Fair of Lower Silesian and European Regional Products (1st–5th June, Friday–Sunday). During the fair, you can buy unique original delicacies from the Lower Silesia region and the remotest corners of Europe. They include Bulgarian dishes and preserves, regional Polish alcoholic beverages, Polish strawberries and asparaguses, Spanish olives and traditional French dishes – obviously, this is only a small part of the exhibitors' offer.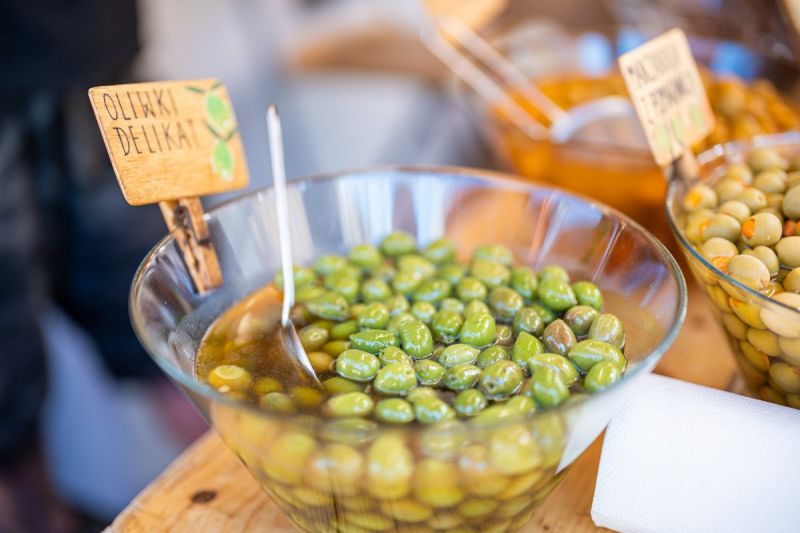 Europe on the Fork encompasses also Wroclaw Cordial Meetings and competitions for the Best Lower Silesian taste and the Master of Good Taste. There will also be attractions for kids: culinary workshops and meetings in the Ethnographic Museum and the City Museum of Wroclaw.
The grand final of the festival – the European feast – will take place on the Market Square on Saturday 4th June
It will be a great opportunity to taste the cuisine of 12 European countries, including Poland and Ukraine. The income from donation certificates for which portions of selected dishes can be bought at 10 PLN (1 certificate = 1 dish) will be used for the support and development of talents of the most gifted students of Culinary Schools in Wroclaw. The European feast will be accompanied by lots of surprises for children and adults.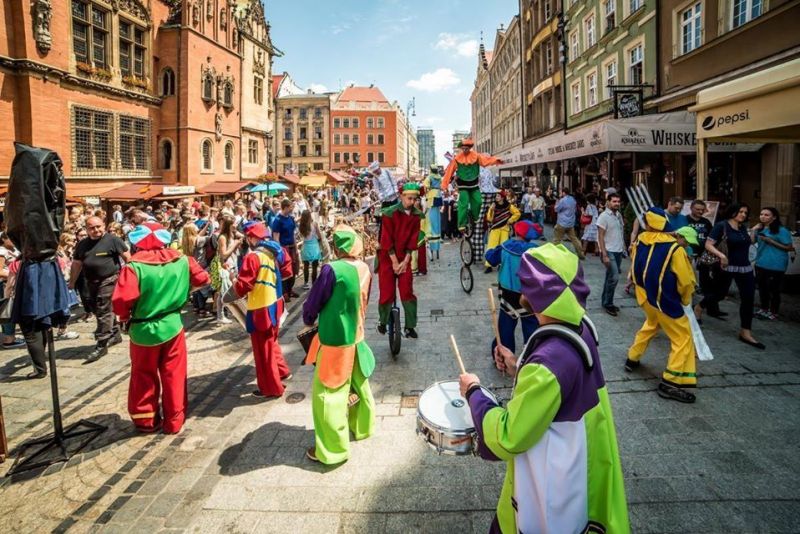 The celebration on the Market Square will be concluded by a common layer cake, a concert of Dziubek Band with stars: Mateusz Ziółko, Marta Kołodziejczyk and Michał Bober, and an unusual musical surprise.
Also on Saturday, the European strEAT – a beer and food truck zone with the premiere of West Coast IPA festival beer from the Odra Barrels brewery – will start in the Mieszczański Brewery. The event will last till Sunday 5th June.
Join us during Europe on the Fork! The detailed program of the festival is available on: www.wroclaw.pl

Ewa Waplak