#GastroStreet: Plac Solny – restaurants, cafés and bars in Wroclaw recommend themselves not only for the weekend!
Data aktualizacji: 2022-10-19
Plac Solny is one of the most recognisable places on the Wroclaw Market Square – it is associated mainly with numerous open-air flower shops. This square has served as a marketplace for centuries. Plac Solny means not only monuments, but also many interesting food outlets. Check where it is worth having a cup of coffee or eating delicious dinner!
Restaurants on Plac Solny in Wroclaw
P2 Restaurant, Plac Solny 2/3
For a start, let us look into an exquisite restaurant where it is worth having dinner with your second half or family. P2 offers a rich menu with dishes of European cuisine. Well-balanced ingredients and seasonal products will make the meal more pleasant for many customers. On the spot, there is also a drink bar and a clubbing space where you can enjoy yourself not only during weekend parties. This means three places in one facility!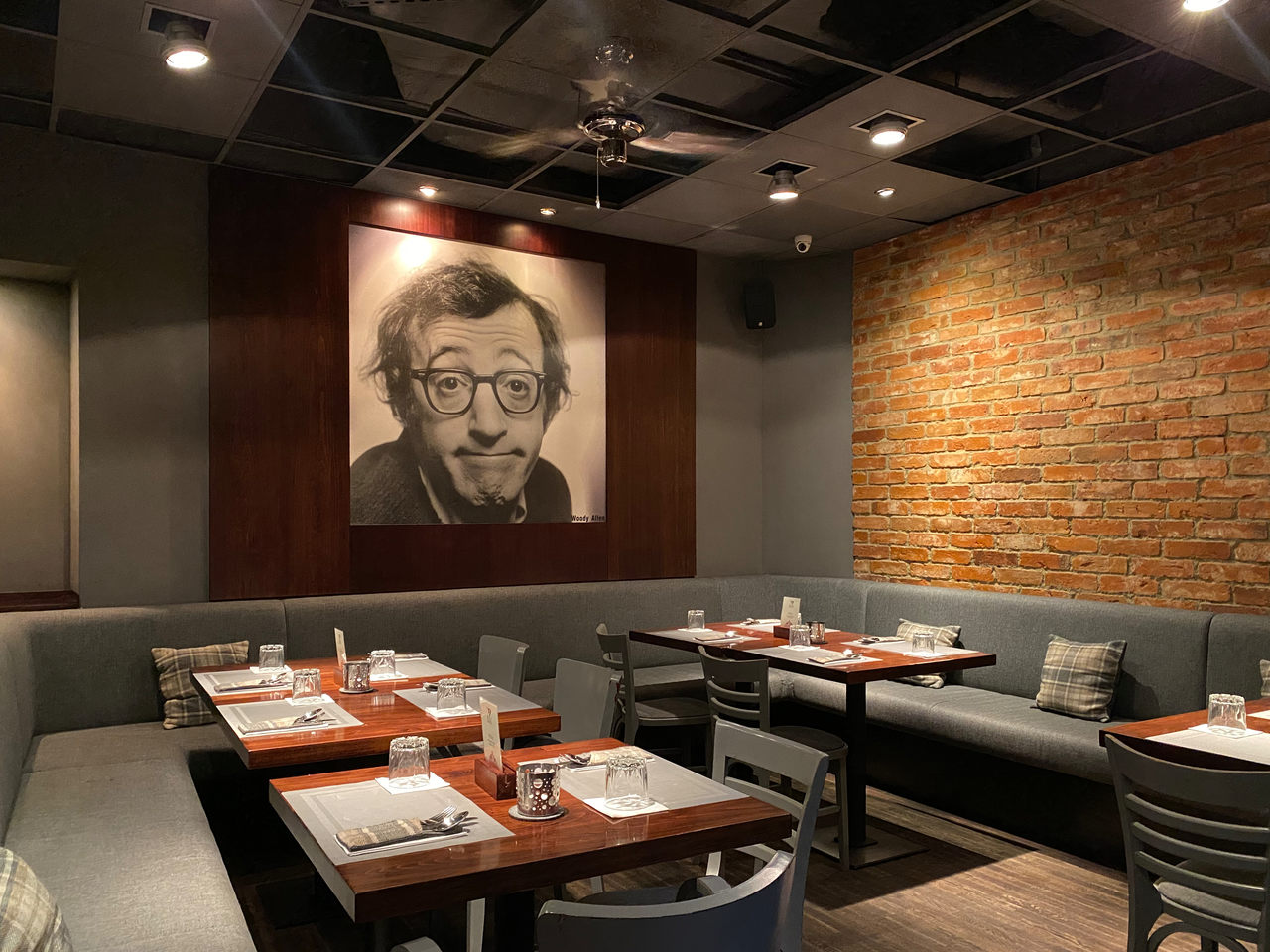 Młoda Polska Bistro & Pianino, Plac Solny 4
Wroclaw is famous not only for foreign cuisine. When you visit Plac Solny, we recommend coming across Młoda Polska bistro & pianino, where chefs make use of native tradition. The restaurant is run by Beata Śniechowska, the winner of the 2nd edition of the Masterchef program, so you can be sure that your palates will be satisfied. The signature dishes are duck with Silesian dumplings and pickled beets, beef steak with young potatoes or pork chop with an unusual addition of anchois. The bar personnel serves also Polish drinks.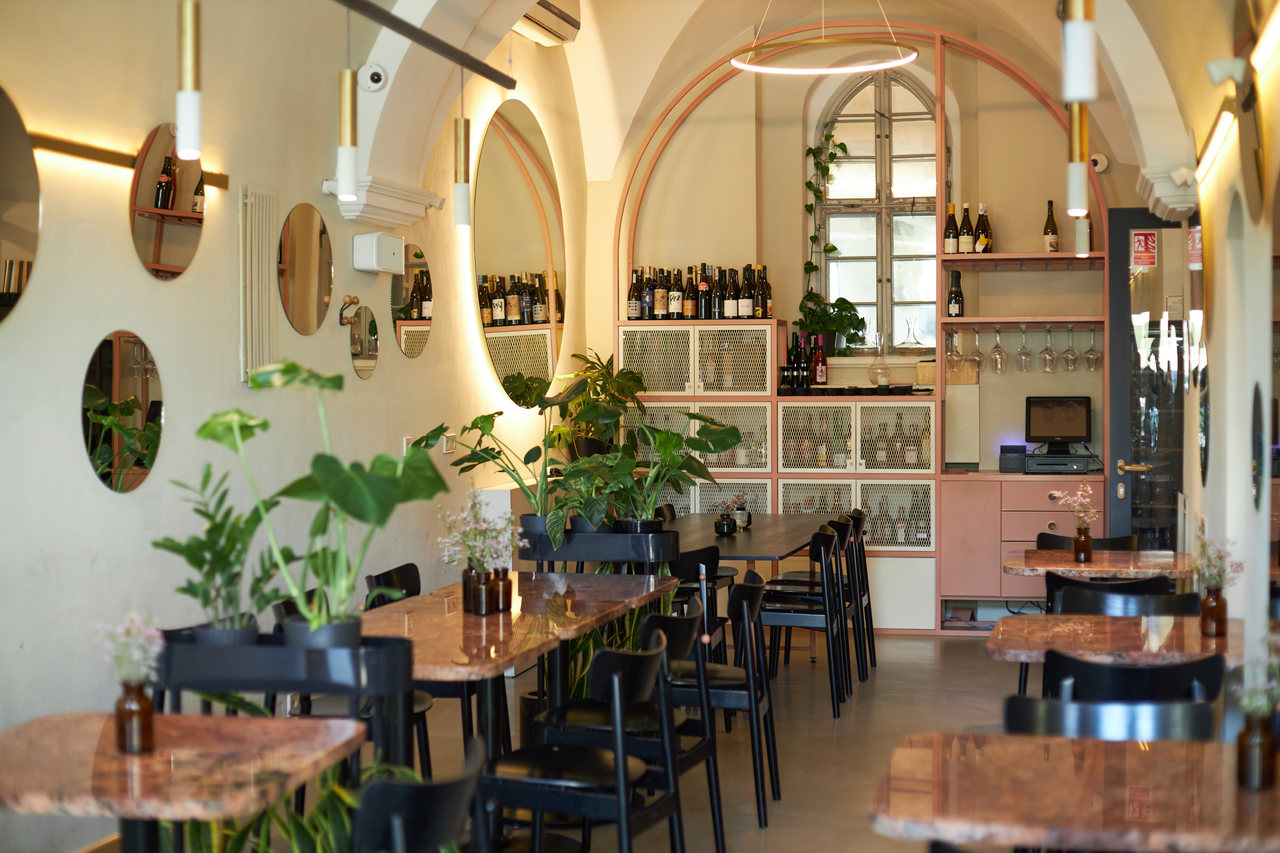 Moaburger, Plac Solny 10
Moaburger is one of the most popular burger bars in Wroclaw. The owners serve truly huge New Zealand burgers here. They are served with beef, lamb and chicken. Sometimes they present unconventional taste combinations, such as beet with pineapple or potato pancake with onion rings. You can buy also chips as an addition. The interior of the bar is modest – it pleases the eye mainly with numerous neon lights and unconventional lamps. If you become hungry like the wolf, do not hesitate to drop into Moaburger!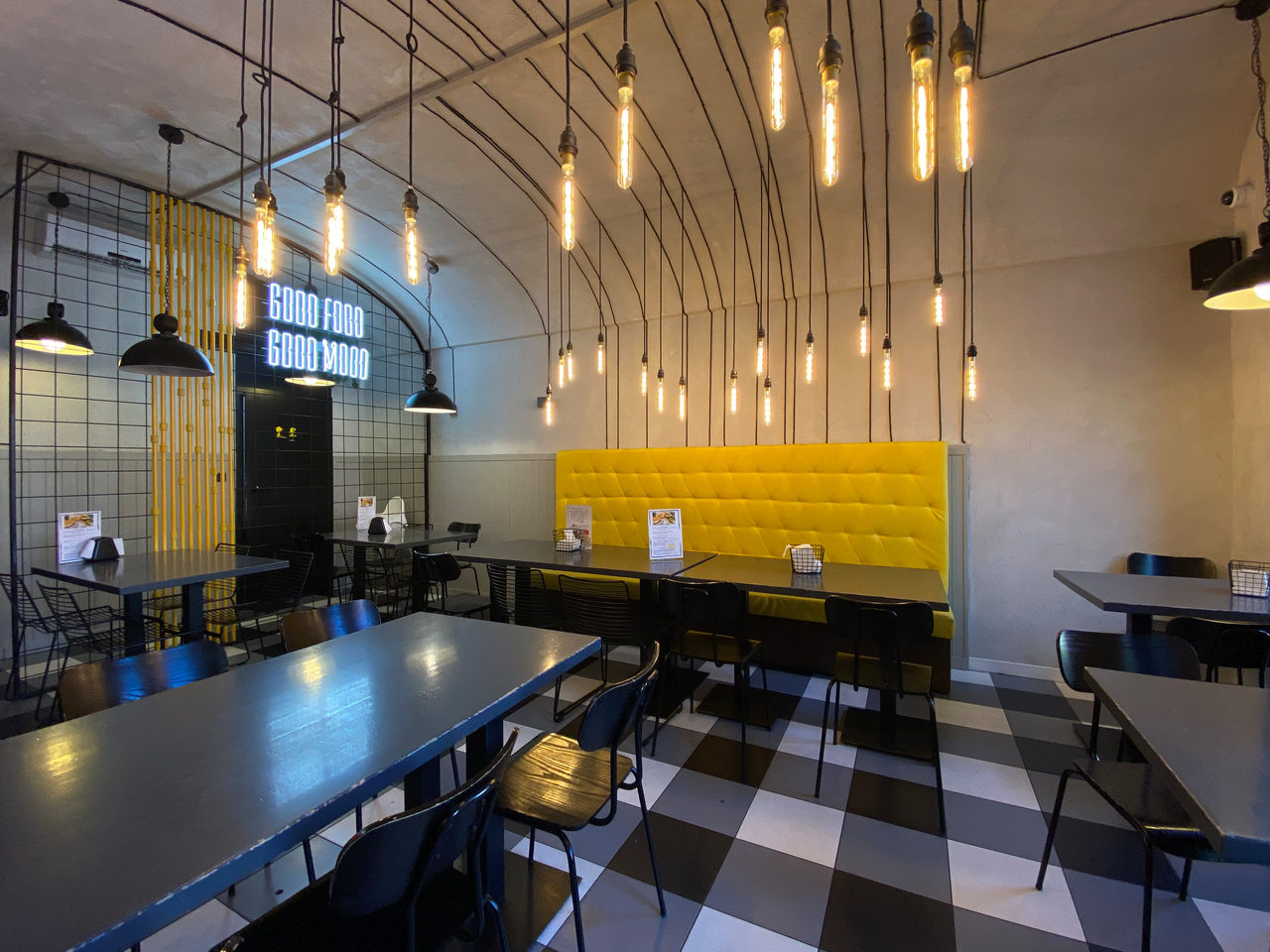 Konspira, Plac Solny 11
The word 'conspira' evokes associations with secret anti-government organisations. You do not have to be afraid of illegal business on the part of the restaurant – their only business is to serve tasty food and to share knowledge about the past. The climate of the place reminds us of war times. The Konspira Centre for Historical Education plays an educational role, using the restaurant interior to show what Wroclaw looked like from the underground side during World War II. The restaurant obviously serves traditional Polish cuisine.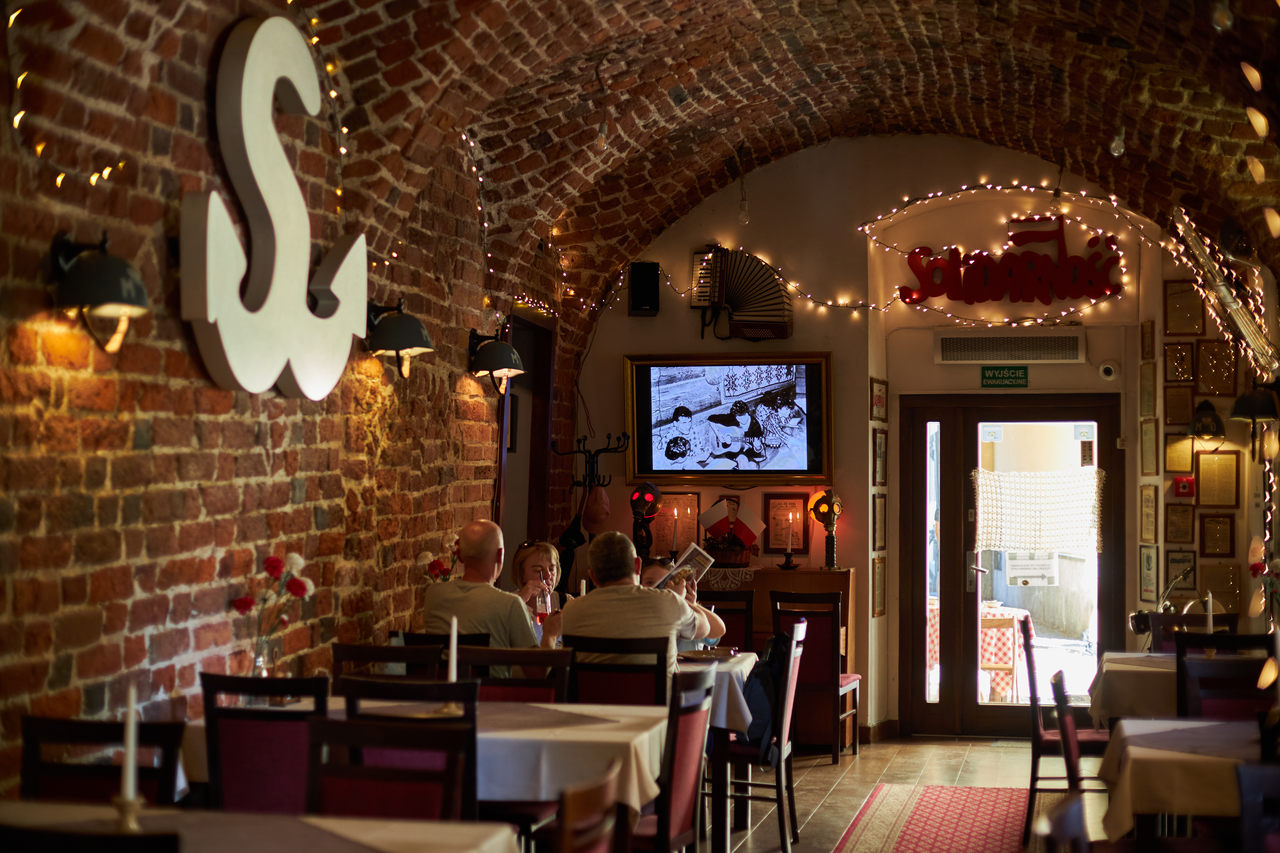 Bułka z Masłem 2.0, Plac Solny 14
Bułka z masłem – Solny 2.0 is the second version of the bar from ul. Włodkowica. Guests have unusual gardens arranged in boho style at their disposal. They are situated at the back of an old tenement house surrounded with ivy and right near the entrance to the restaurant. We can say that magic happens here both on the plate and inside the bar. The lunch menu is flexible. Guests can also like discounts for breakfasts, which cost only 5 PLN if coffee is bought.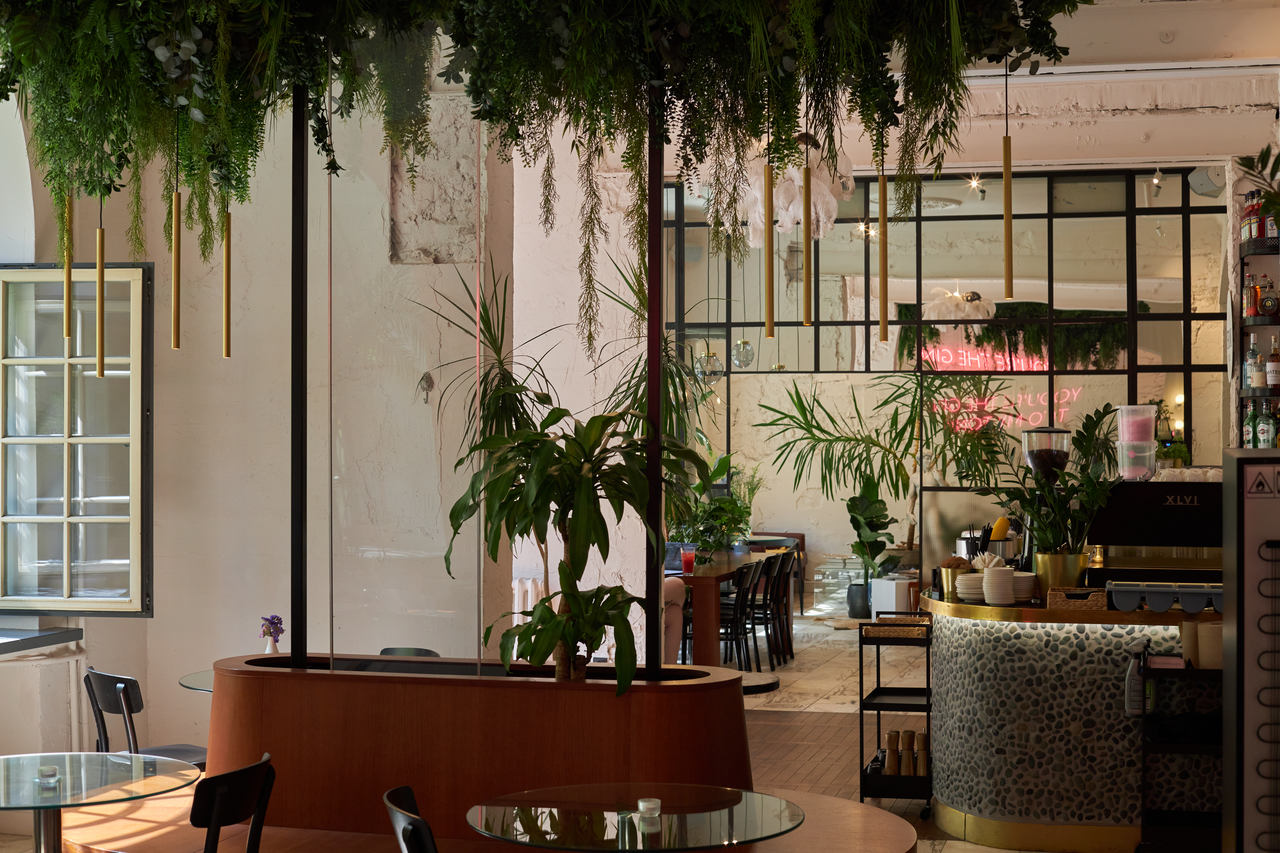 Jaffa Bar&Market, Plac Solny 14
There are few restaurants in Wroclaw where Israeli or Arabian dishes are served. Jaffa Bar&Market is one of them! When creating the bar, the owners tried to reproduce the character of the very colourful oldest district of Tel Aviv. You can drop in here for breakfast, lunch or dinner. In the evening, Jaffa turns into a place to meet over a colourful drink and to the sounds of good music. Customers particularly recommend a dish named meze – a set of vegetarian snacks with falafels and crisp vegetables.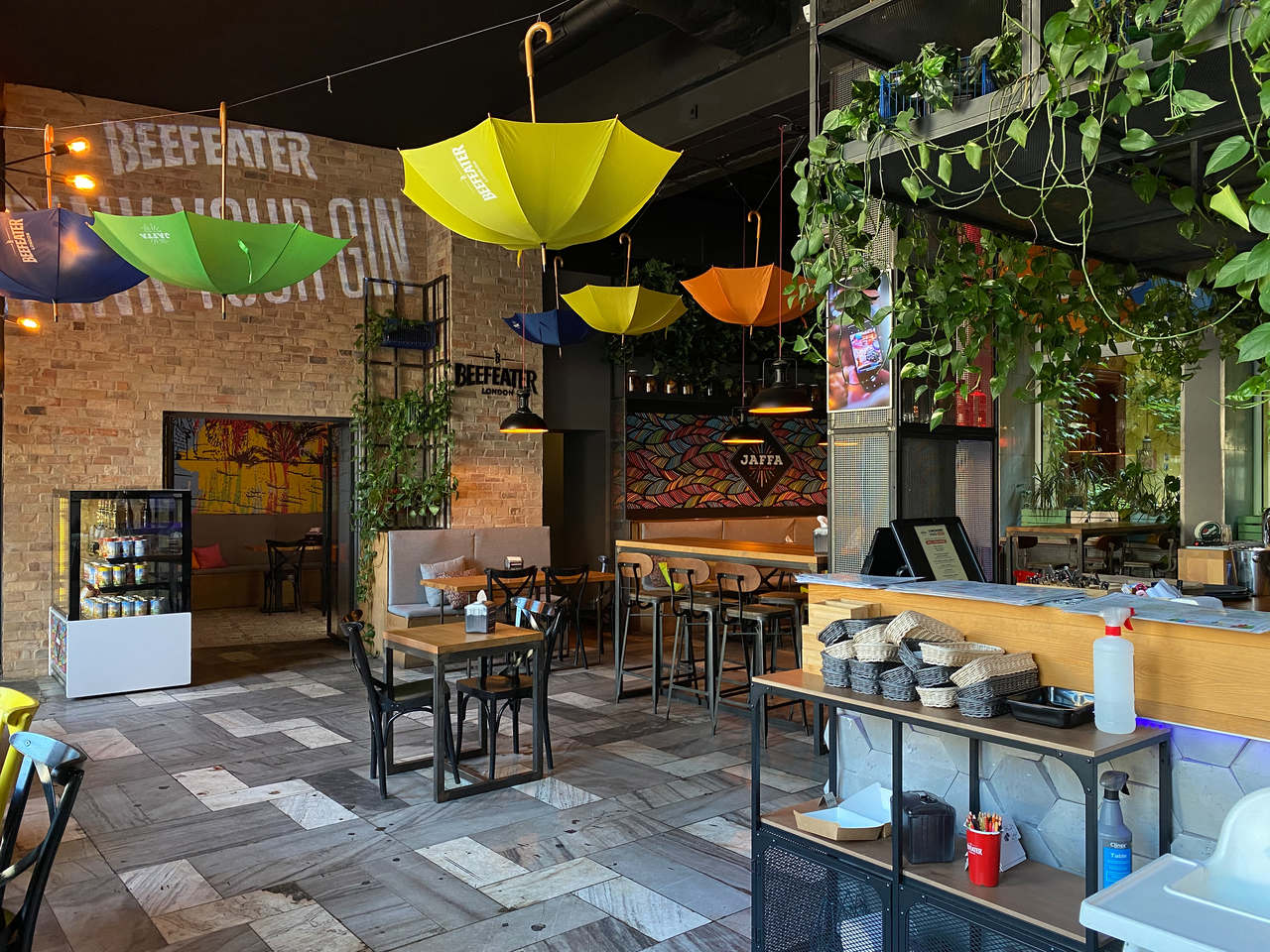 Pumo di Puglia, Plac Solny 15
Are you looking for a place with a genuine Italian atmosphere? In Pumo di Puglia on Plac Solny, you will experience Mediterranean cuisine with a dominance of fresh fish and seafood. If you have some luck and come there in the evening, the restaurant owner may sit next to you with a guitar and sing Italian serenades to you. The place is famous not only for its unique atmosphere, but also for fresh olive oil, Italian wine (the owner is a sommelier) and huge Mediterranean soup worth eating in a larger company.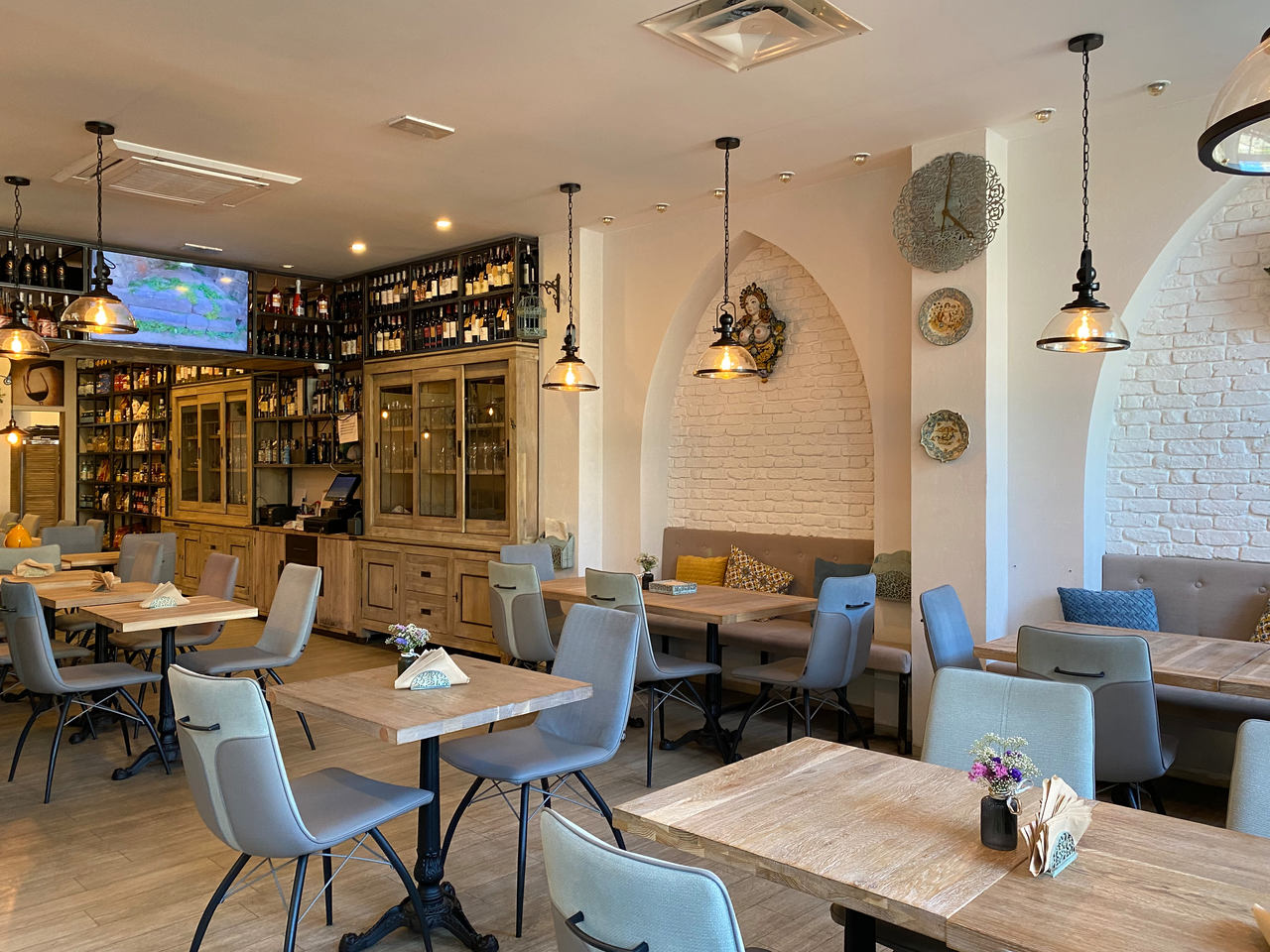 Sphinx, Plac Solny 18/19
Until recently, Sphinx was located in the very centre of the Wroclaw Market Square; now it has moved a bit farther to Plac Solny. It is a chain restaurant that serves oriental cuisine. Its most popular dish is shoarma – pieces of meat supplemented with 16 unique spices. You can also taste here steaks served on stone or 100% beef burgers. Lovers of unconventional drinks and non-alcoholic beverages will not be disappointed, either. The menu includes also dishes for children.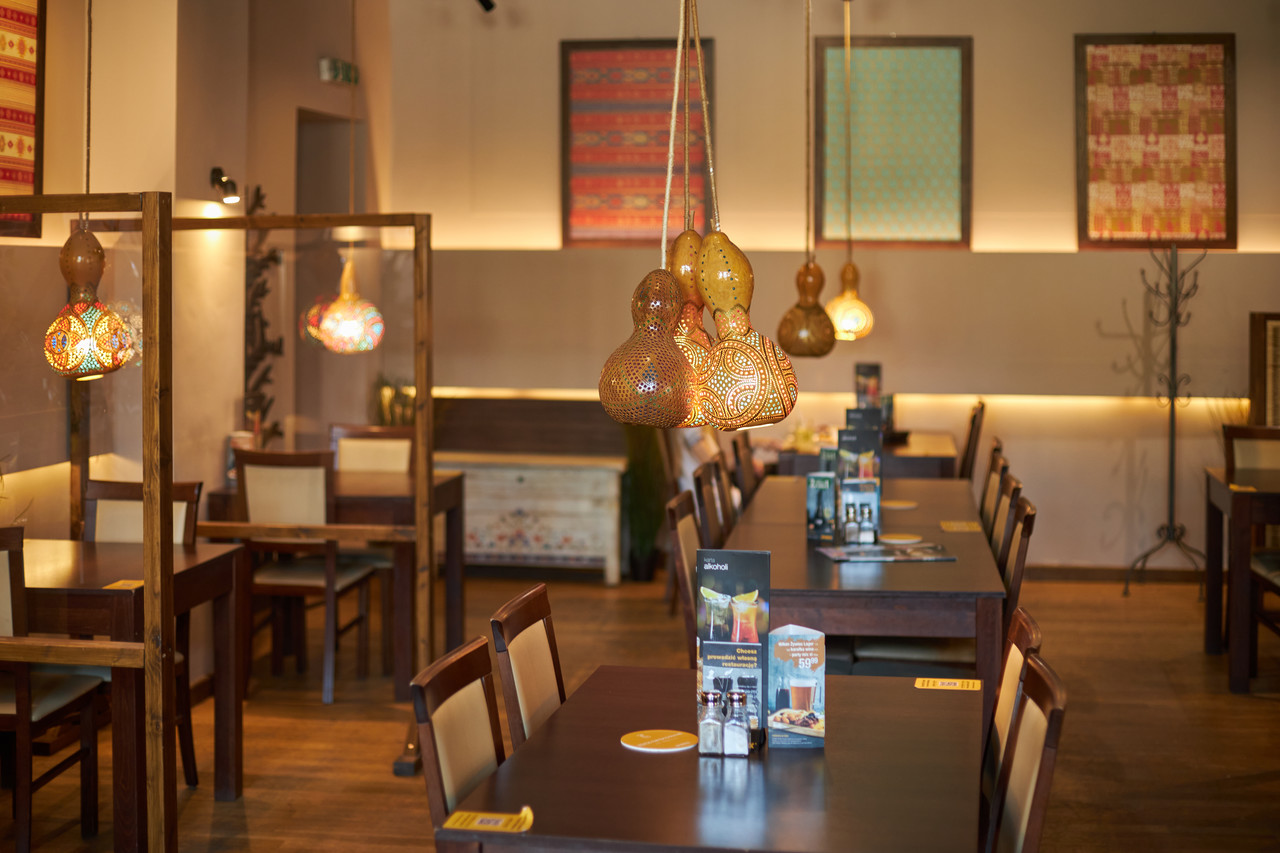 Grill Brothers Burgery, Plac Solny 20
Grill Brothers Burgery is a family business that offers one-of-a-kind burgers in Polish, American, French, Spanish and other versions. Within the price of the meal, you can replace beef cutlet with chicken, camembert or the plant version of "meat". We recommend buying Belgian chips as an addition. The offer includes also beverages (e.g., beer, drinks, tea, juices or coffee).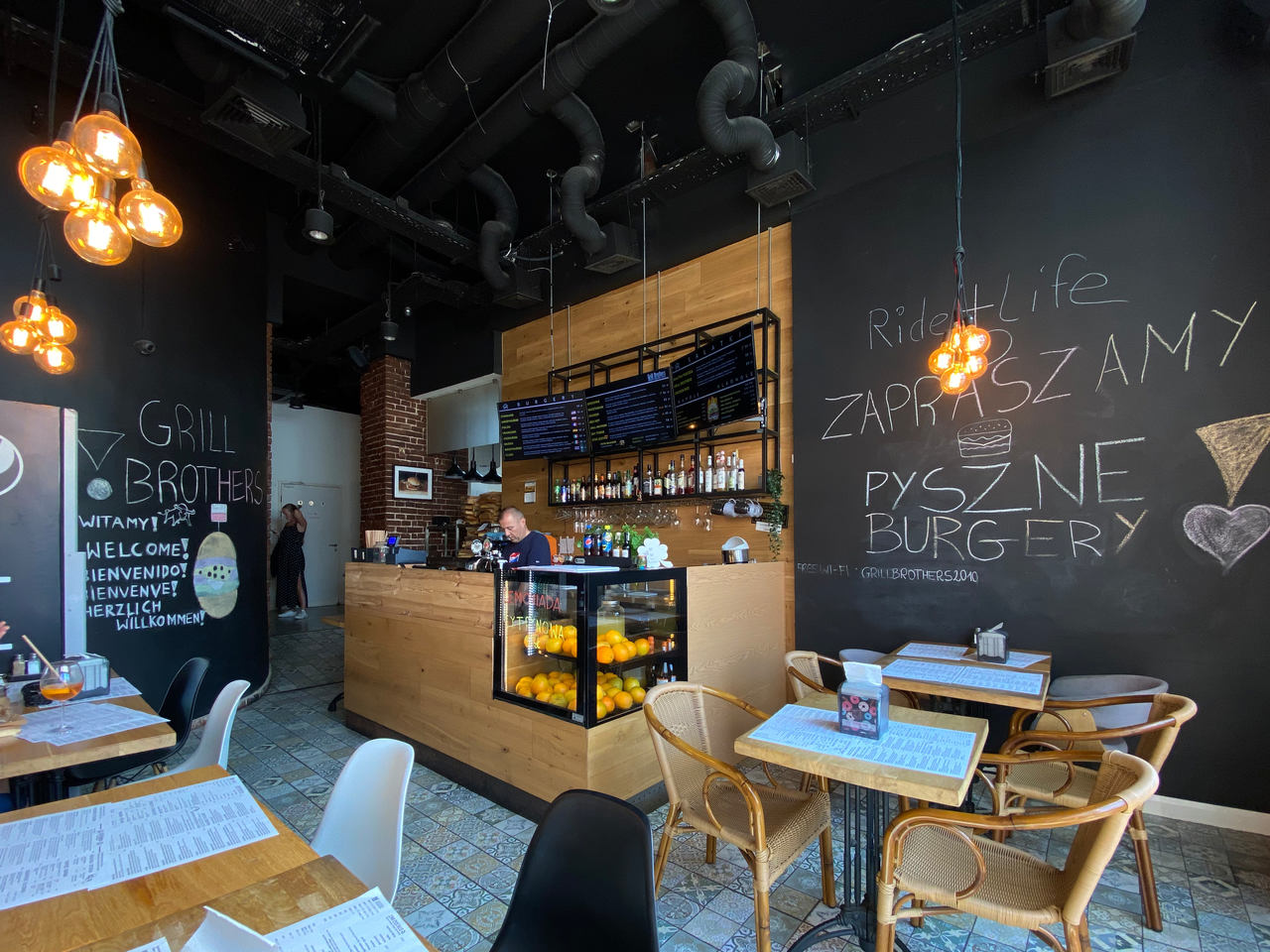 Cafés on Plac Solny in Wroclaw
Paloma Coffee, Plac Solny 8/9
Wroclaw dwarves located near the market square whisper that it is one of the best coffee roasters in Lower Silesia. The baristas working here are experts in various kinds of coffee and methods of their brewing like nobody else. Apart from a cup of strong black coffee, you can drink various sophisticated coffee beverages that change depending on the season. Stuffed bagels and various versions of salty breakfasts are also very popular here. It is an ideal place to sit down here in the morning, drink a cup of coffee and move on down the road. Paloma Coffee is not only a café, but also a shop. It is also a popular meeting place among coffee lovers.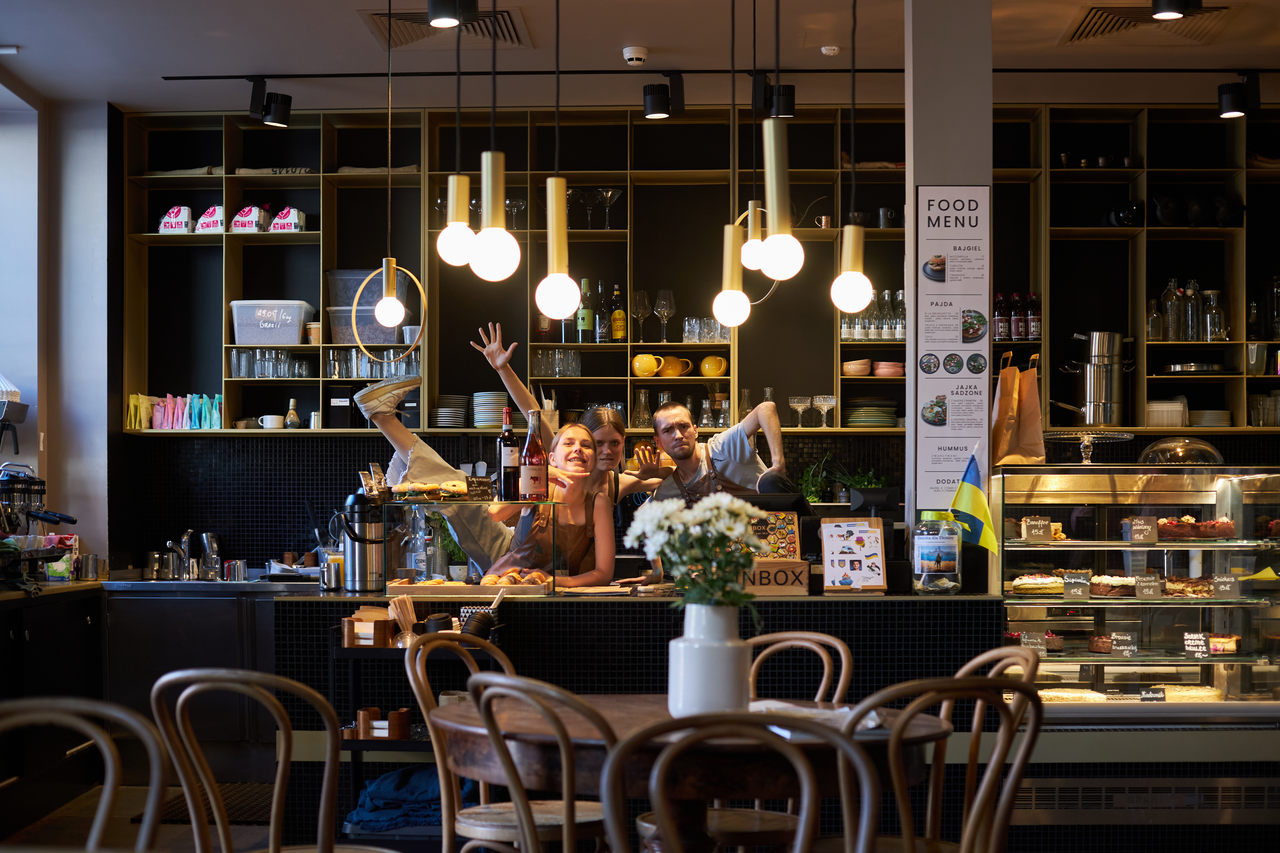 Kofeina by Incognito, Plac Solny 11
It is one of the cafés that serve only specialty coffee to ensure its top quality. The place is located in the very heart of Plac Solny. The coffee menu served here includes beverages based on espresso and alternatively brewed infusions. Milk is organic and collected from local suppliers. The company supports Polish businesses. Apart from that, the Kofeina by Incognito offer contains fresh juices.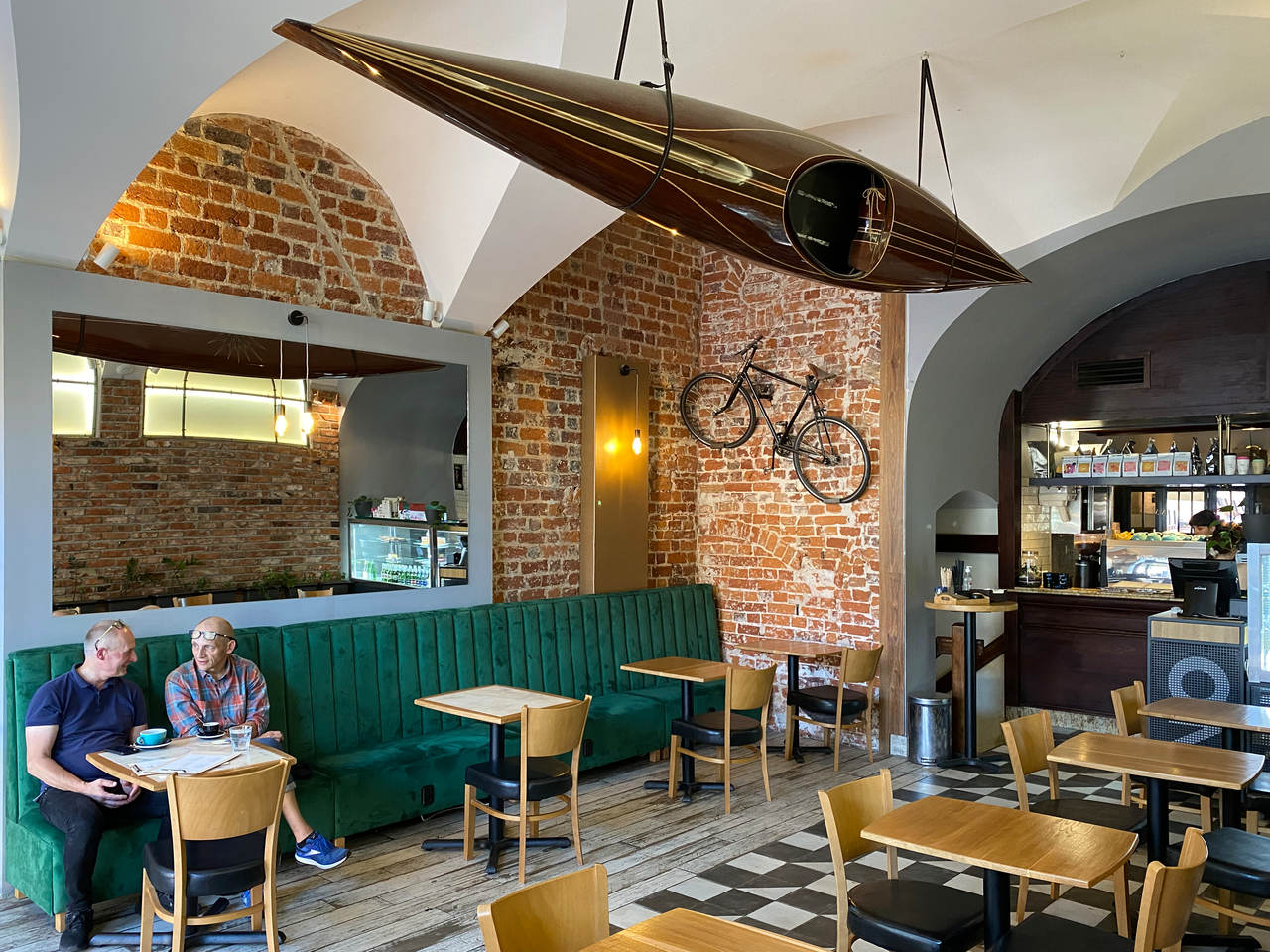 Bars on Plac Solny in Wroclaw
GinBar, Plac Solny 5
In Wroclaw, there are many themed bars with meads, wines or prosecco – now the time has come for a place where the main beverage is gin in various versions. It is the only pub in Poland where you will see 200 different bottles of gin. Apart from taste, drinks have all classic features in their finest version, and a big green neon sign towers over everything. GinBar is an ideal place to relax with friends.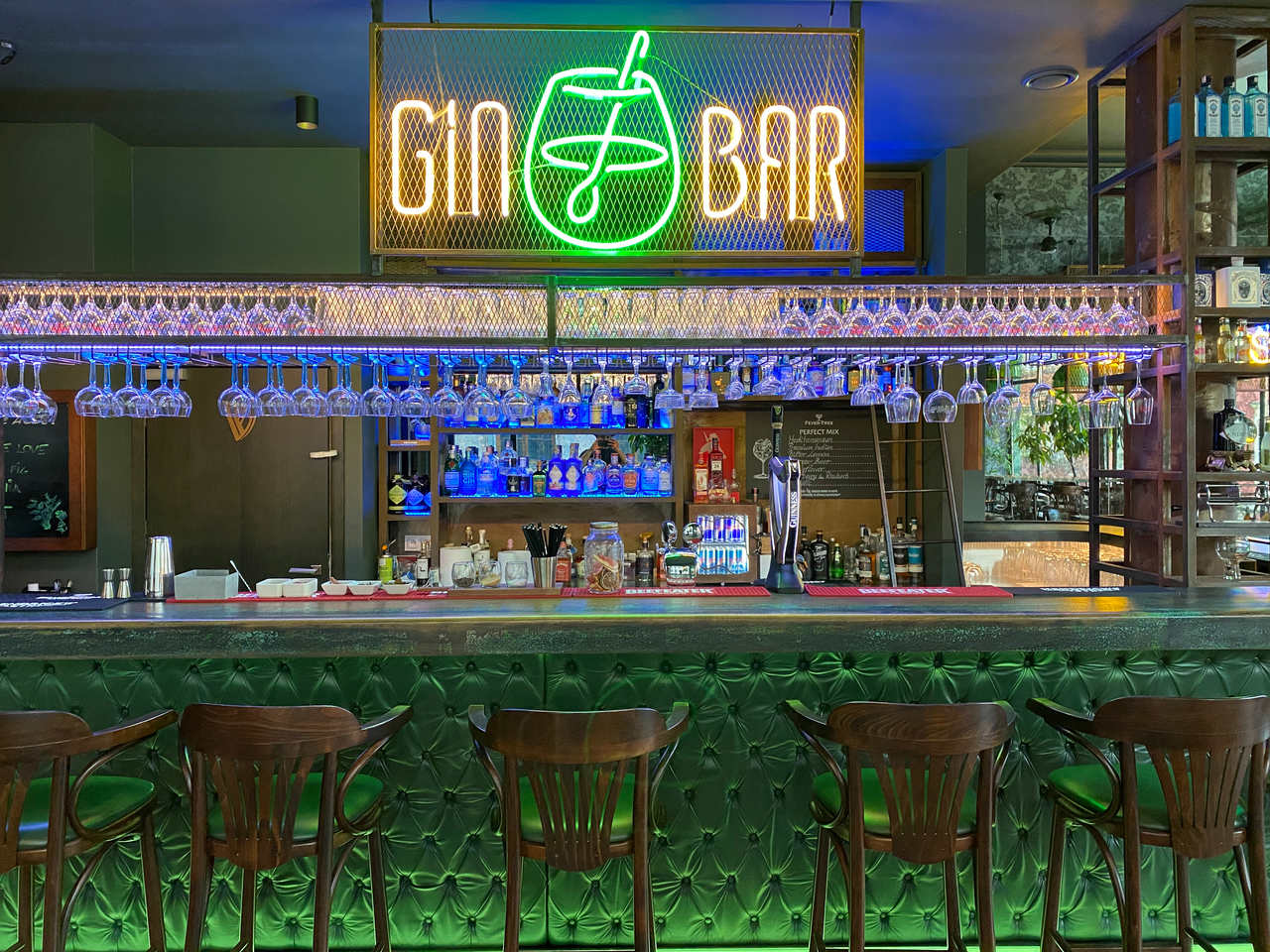 Pub Guinness, Plac Solny 5
All connoisseurs of beer know this dark beverage named Guinness. It is the most popular Irish beer with a long history. Pub Guinness on Plac Solny has a long history – it has existed on the Wroclaw Market Square since the 1990s. It is one of the favourite places among foreigners visiting Wroclaw. St Patrick's Day is also celebrated here pompously. Apart from craft beverages, customers can also have a cup of coffee or tea. As far as food is concerned, Polish and European cuisine prevail here. Many people will certainly like the bar decor where Irish green plays the leading role.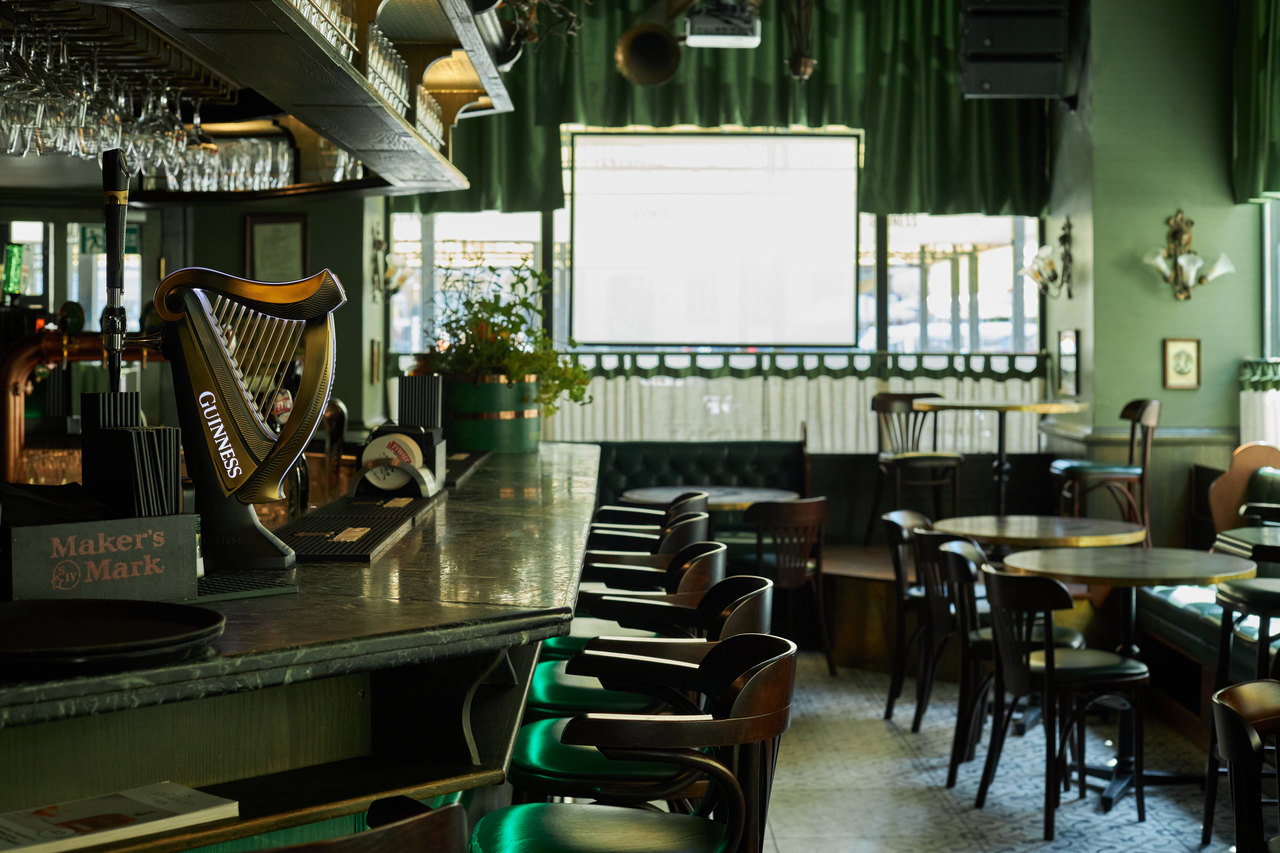 Schody Donikąd [Stairs to Nowhere], Plac Solny 13
It is a place with an atmospheric decor and music. There is one thing we can say about this bar: it has a soul. The interior is filled with stylish aged furniture that brings back the spirit of the 1920s. Schody Donikąd is a place where guests have around 300 various kinds of alcohol to choose from. Here you will also drink cocktails from a device that is used for... curing! Apart from talking over a drink, you can also have a crazy dance party here. An ideal place for an event to be remembered!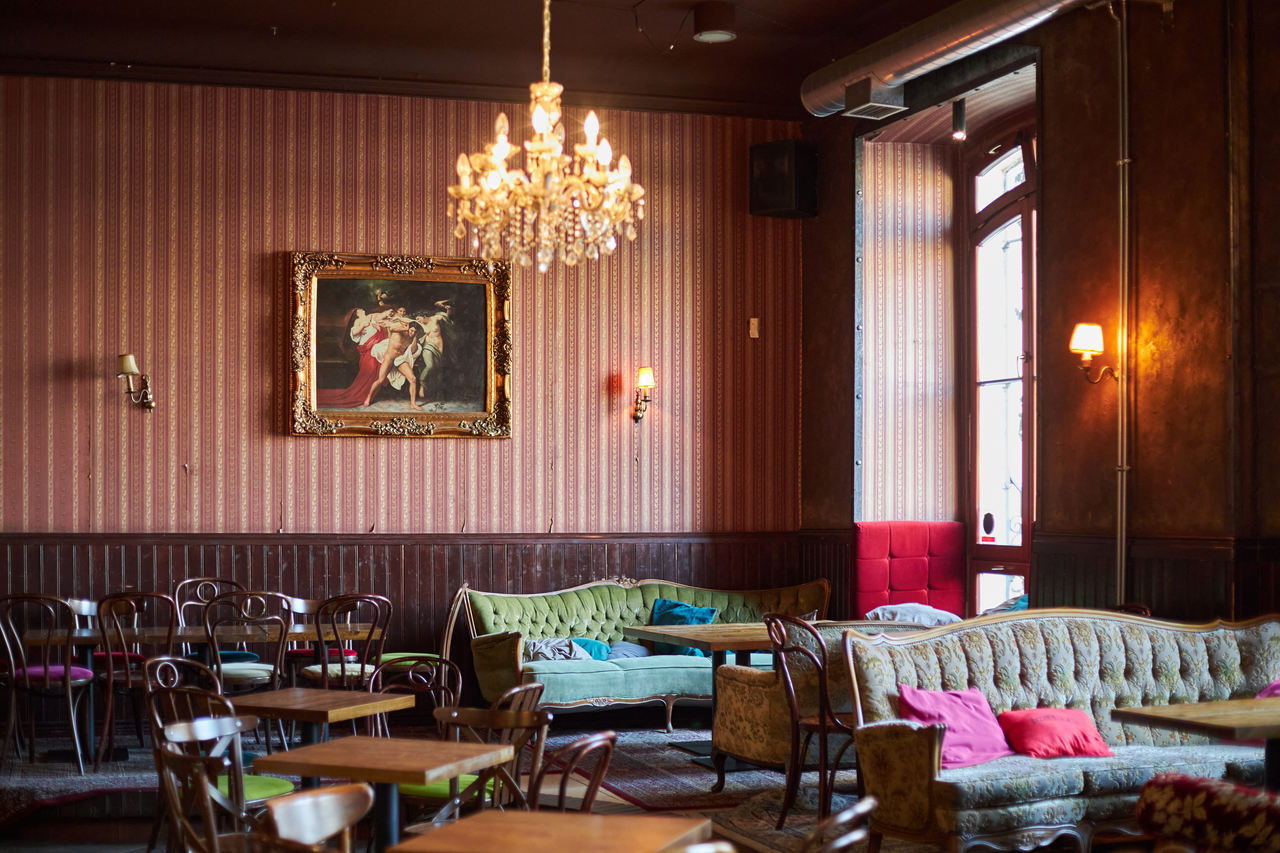 Winnica [Vineyard], Plac Solny 14
Winnica is not only a bar where you can come and have a glass of fine wine – it is also a specialised shop where you will buy this unique beverage made both in small family vineyards and big industrial vineyards. The bar offers a platter of cheeses and smoked meat slices, olives or fresh baguette served with different pastes as appetisers. The garden at the back of the tenement house strengthens the feeling that you are in a small Italian street.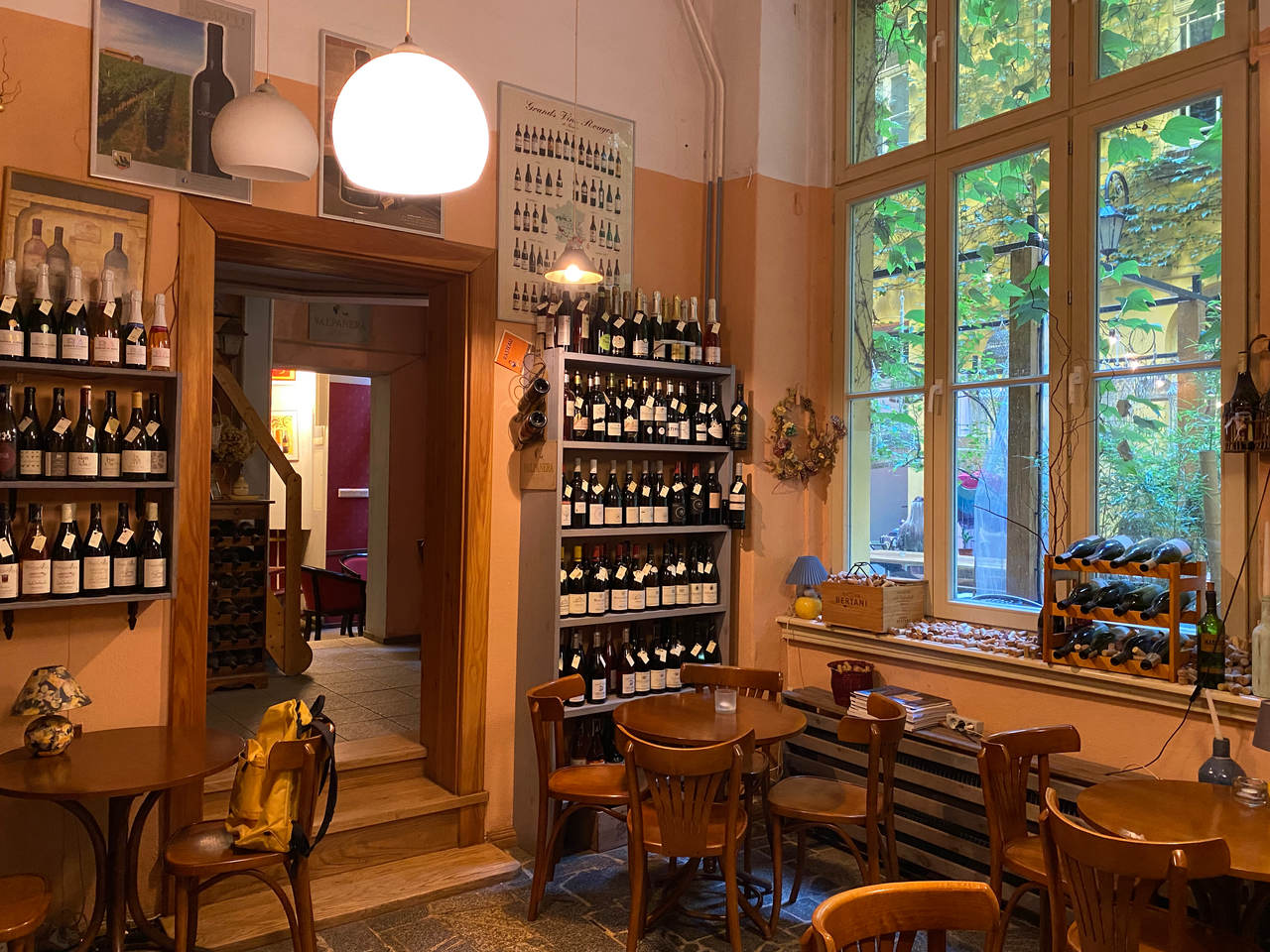 Pub Felicità, Plac Solny 16
This is one of the cult places in Wroclaw. It is here that Polish culture blends with foreign culture, resulting in themed dances of people from various countries or watching matches together over a glass of good beer. Food from other countries is available here, too. Moreover, the personnel of Pub Felicità speaks several languages.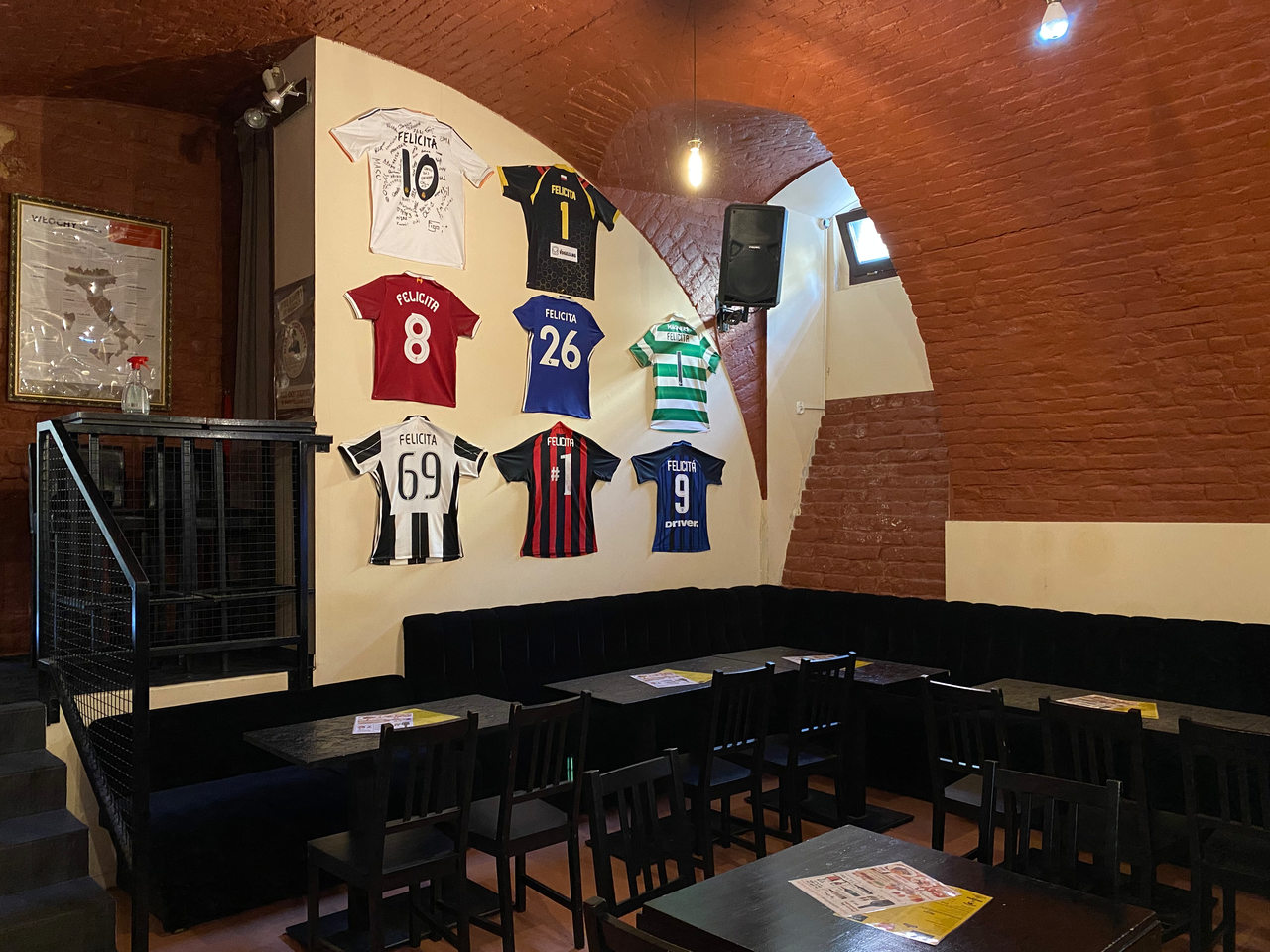 Prosecco Oyster Bar, Plac Solny 17
Prosecco Oyster is a bar that, as the name suggests, offers Italian pink sparkling wine or white wine (prosecco). The pub is famous also for cheap and delicious seafood, particularly fresh oysters. Those who are not fond of Mediterranean snacks can taste chips (made of ordinary or sweet potatoes) or grilled pieces of cheese (camembert and mozzarella in tempura). The bar has lots of Instagram neon signs and even a colourful... bathtub! It is an ideal place for persons who want to meet with friends over a glass of good wine, but also for those who like atmospheric bars worth capturing on photos.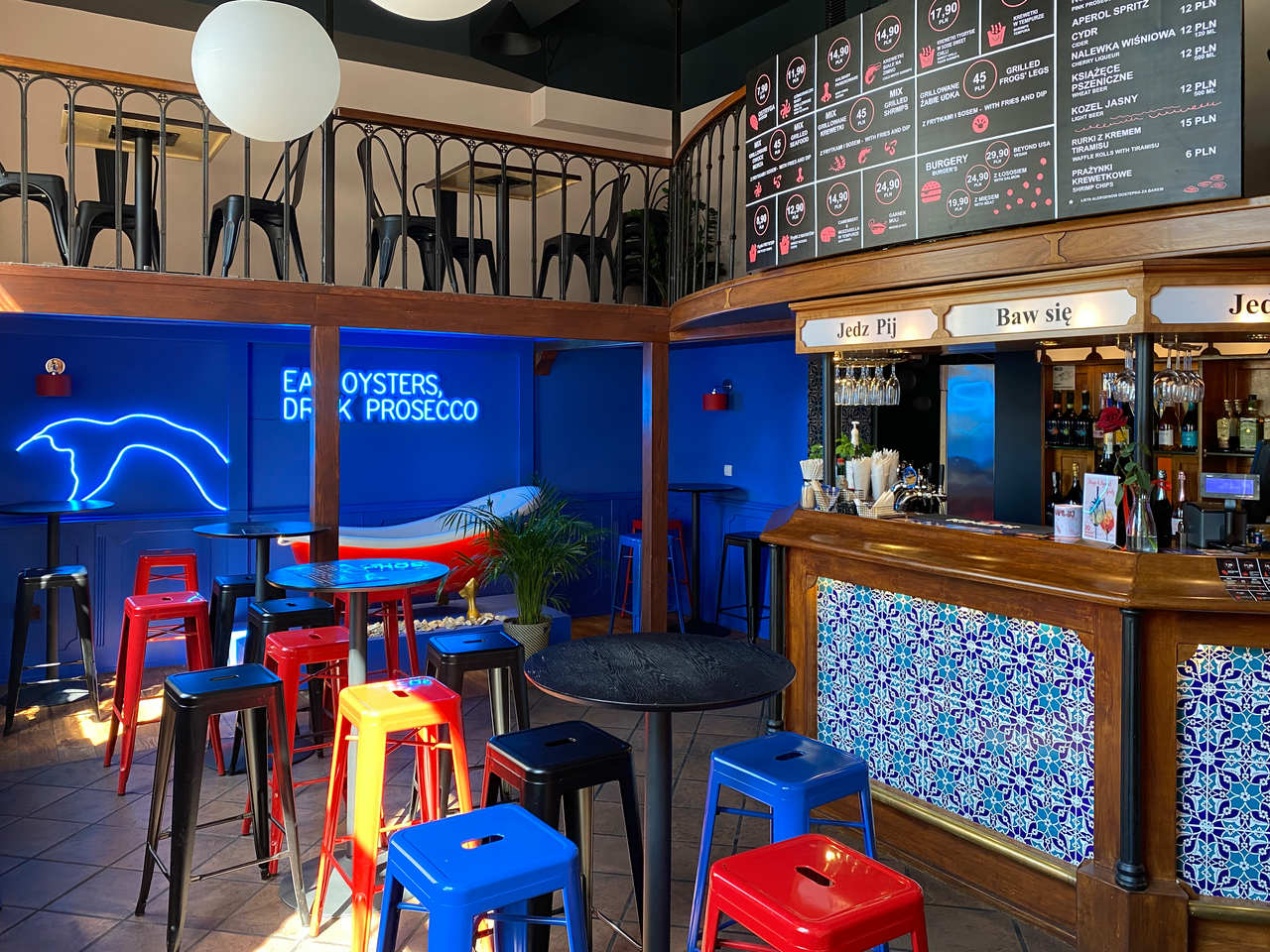 Have you found our article interesting? We also invite you to check our current list of restaurants in the city on visitWroclaw.eu.

Marlena Urbaniak