Spend a safe holiday in Wroclaw!
Data aktualizacji: 2020-07-07
For everyone who intends to arrive in Wroclaw, we have created a simple 3-step instruction on how to prepare for the visit in order to spend a pleasant and stress-free time in the city. Moreover, efforts have been made to provide uniform and distinctive safety information in means of public transport, tourist attractions and restaurants – such messages are marked #BądźBezpiecznyWeWrocławiu and #StaySafeInWrocław. Learn the rules and see what safety messages look like.
Stay safe in Wroclaw – 3 simple steps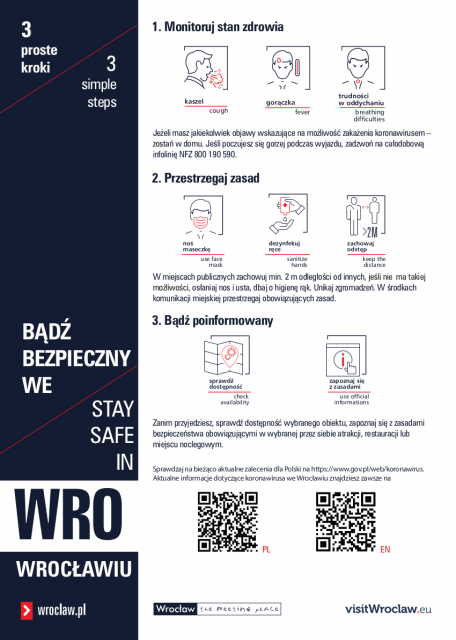 Monitor your health
If you have any symptoms suggesting coronavirus infection, stay at home. If you feel worse during the trip, call the round-the-clock helpline of the National Health Fund: 800 190 590.
Comply with the rules
In public places, maintain minimum 2 metres of distance from others, cover your nose and mouth and keep your hands clean. Avoid assemblies. Comply with applicable rules in means of public transport.
Be informed
Before arriving, check the availability of the selected facility and become familiar with safety rules applicable in the attraction, restaurant or accommodation place that you have chosen.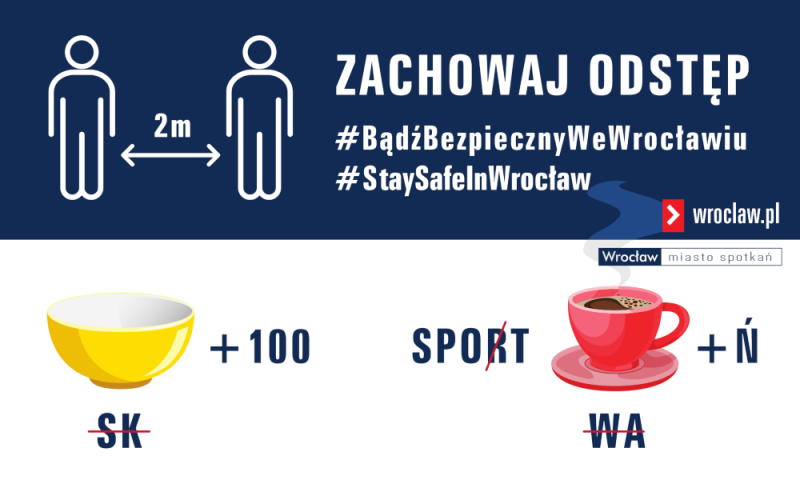 Redakcja www.wroclaw.pl