#GastroStreet: Św. Antoniego street in Wroclaw – come here for breakfast in the morning and for a drink in the evening!
Data aktualizacji: 2022-10-26
Św. Antoniego street is located close to the Wroclaw Market Square in Old Town. Although It is only 289 m in length, it houses several restaurants! The street became famous mainly thanks to cult restaurants, cafés or clubs located here, although locals associate it with the Four Denominations District or... numerous funeral homes that once existed here.
The name of the street is derived from the Church of St. Anthony of Padua. It is a place worth sightseeing at least because of its history and numerous monuments. We also recommend dropping by for a fresh bagel or coffee during the day and for chips or pizza after the evening event. Check our list of Wroclaw's best restaurants at Św. Antoniego!
Restaurants at Św. Antoniego in Wroclaw
Charlotte, Świętego Antoniego 2/4
Charlotte is a cult place in Wroclaw, where tourists and locals often come for French breakfast. It is hidden in the Pokoyhof Passage right behind the gate at ul. Św. Antoniego 2/4. Its main hit is a breakfast set consisting of bread served in a basket, home-made jam, white or dark chocolate, salty caramel or honey from Charlotte. In addition, a hot beverage or juice is served for free.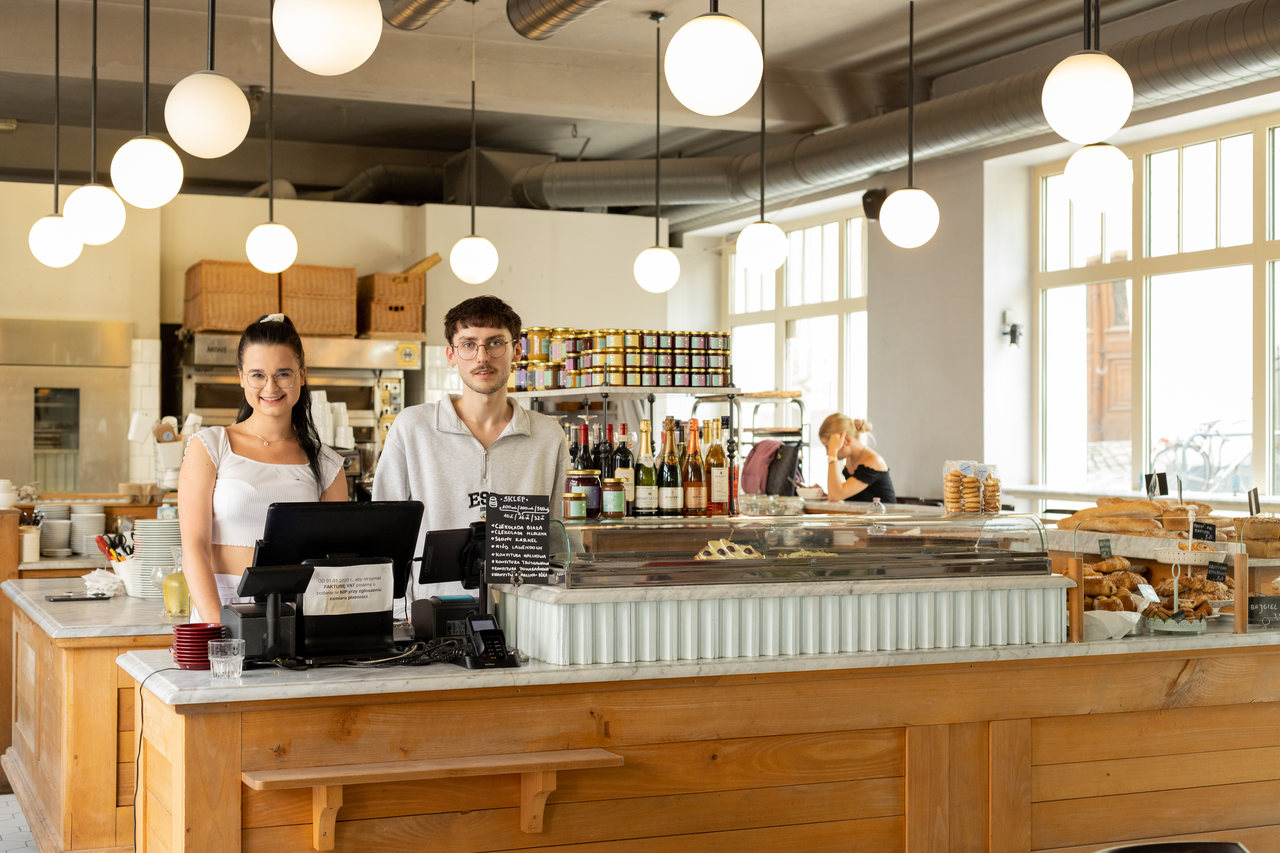 Frytki + SOS, Św. Antoniego 14
If you want a fast snack that you could take away, drop into Frytki + SOS! It is a small booth that serves chips with sauce combining Asian and American tastes. They are served with or without various additions. The bar is open till late hours, so its offer can be attractive also for hungry party animals. Frytki + SOS has also its online shop where you can order a home delivery of original home-made sauces like truffle or mango.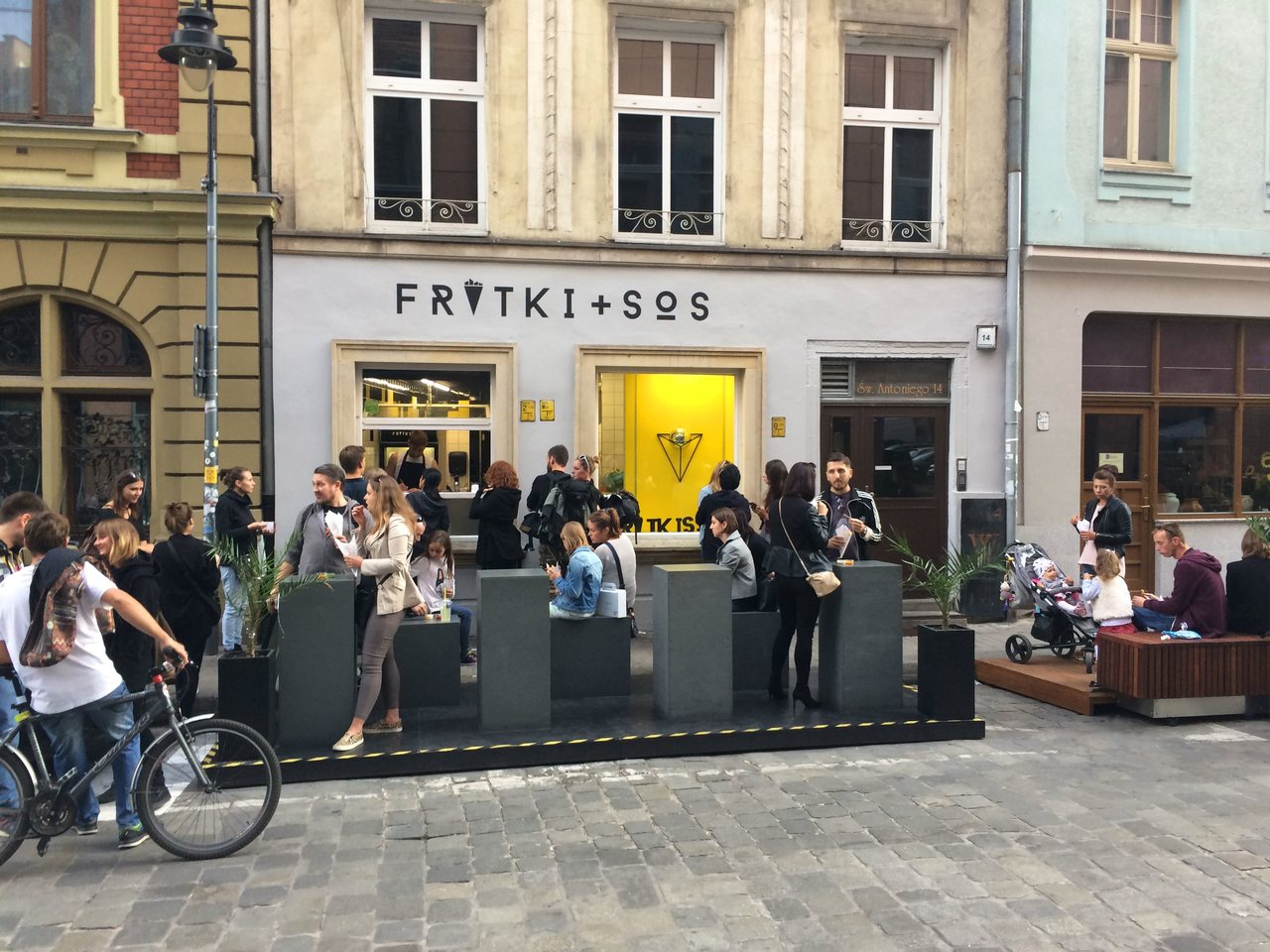 Pochlebna, Świętego Antoniego 15
Another ideal spot for breakfasts, where you can feel from a distance the aroma of fresh breads and cakes being baked. In the evening, you can drink good wine here. Pochlebna serves healthy food made of ingredients from local suppliers. It is also worth relaxing here over a cup of coffee. In addition, wine from various vineyards is tested here once a week – if you are interested in this fruit beverage, drop into the restaurant on Wednesdays!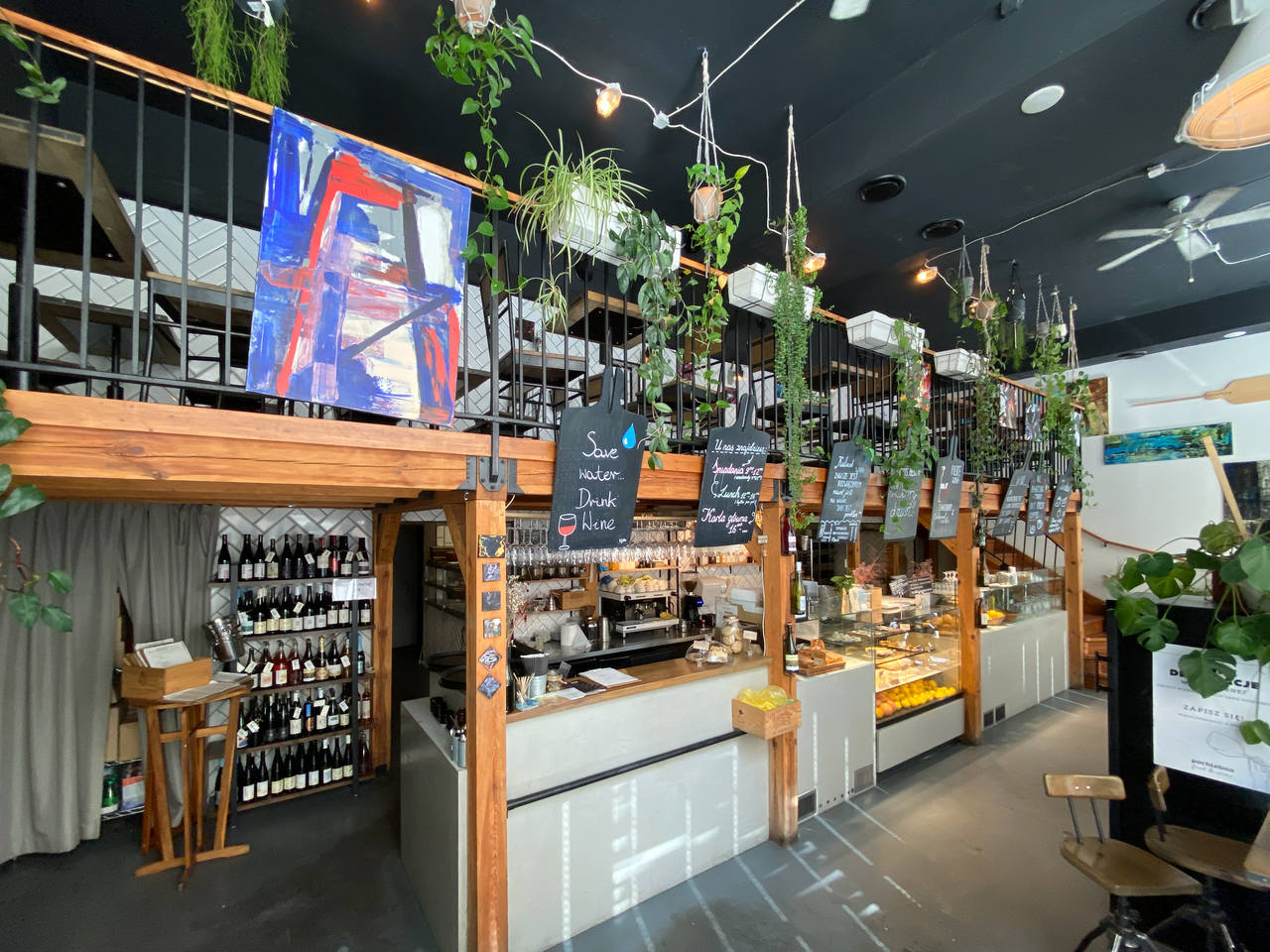 Szynkarnia, Świętego Antoniego 15
It is one of these Wroclaw places that are famous for good beer, crumpets and farmer ham. The restaurant has a rural atmosphere. Breakfasts are simple but very tasty – in Szynkarnia, they are served with rye bread baked on the spot, cottage cheese and kabanos sausages without flavour enhancers. Pure nature! The second, evening side of the restaurant offers beer from 16 rotational taps, snacks (e.g., platters of cheese and cured meat) and matches shown on TV sets throughout the place.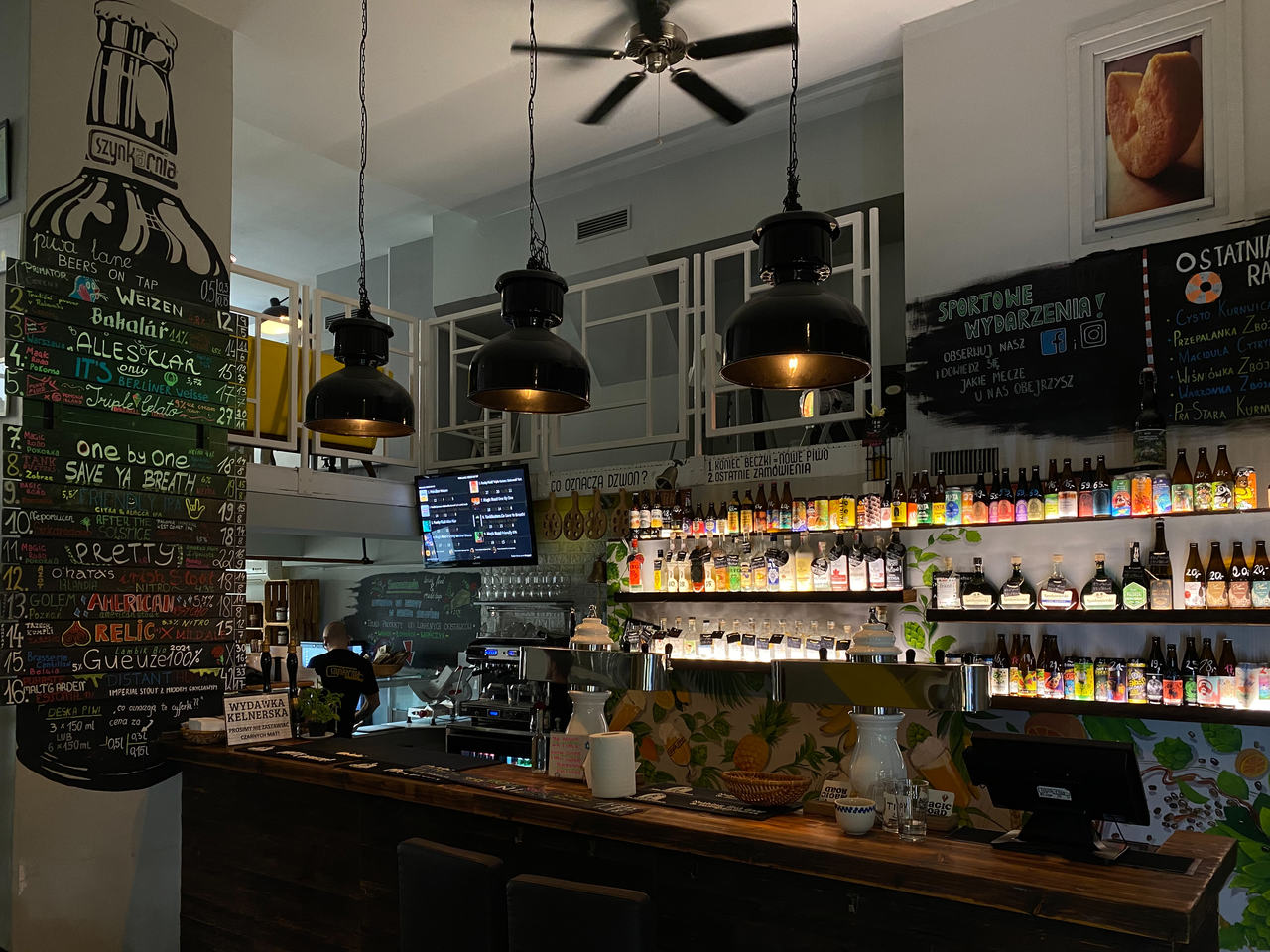 SOLLEIM 설레임 Św. Antoniego, Świętego Antoniego 16
If we are talking about Korean cuisine in Lower Silesia, the name 'SOLLEIM" immediately comes to the mind of Wroclaw inhabitants. It is a combination of Polish–Korean forces closed in one street food. In the menu you will find cult pieces of chicken fried in deep oil and dipped in a selected sauce or buckets with rice, meat and additions.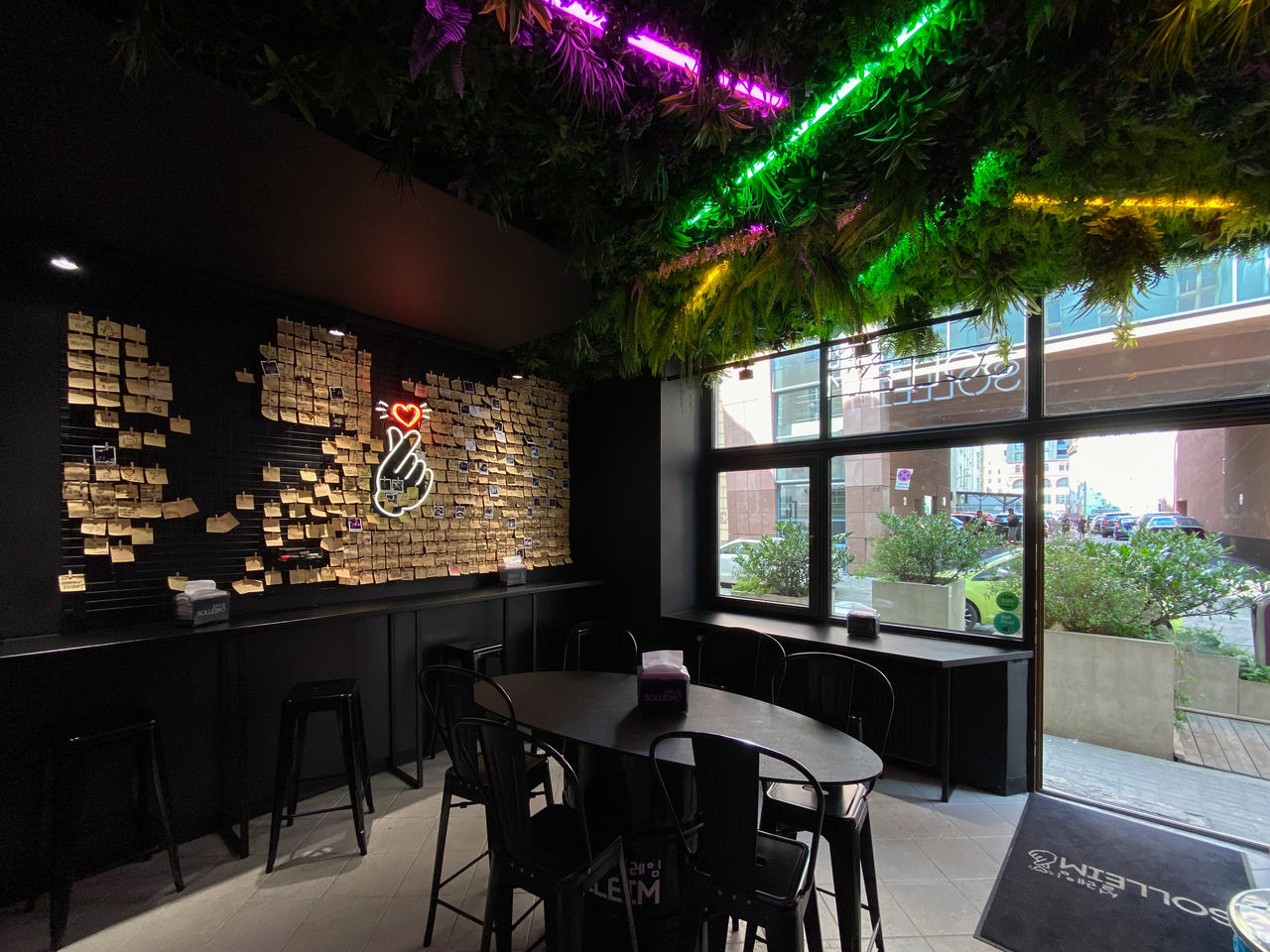 Bube Antoniego Pizza Bar, Świętego Antoniego 18/20
The best Italian pizza at Świętego Antoniego? Only in Bube! The owners of the restaurant (their second one in Wroclaw) have a long-year experience because they ran a family pizzeria in Italy for many years. Here every pizza is prepared from fresh original Italian ingredients (editor's note: our team strongly recommends Autunno). Food can also be ordered as takeaway. The menu Bube Antoniego contains also calzone (a stuffed dumpling), pasta, salads or panzerotti (half moon-shaped dumplings).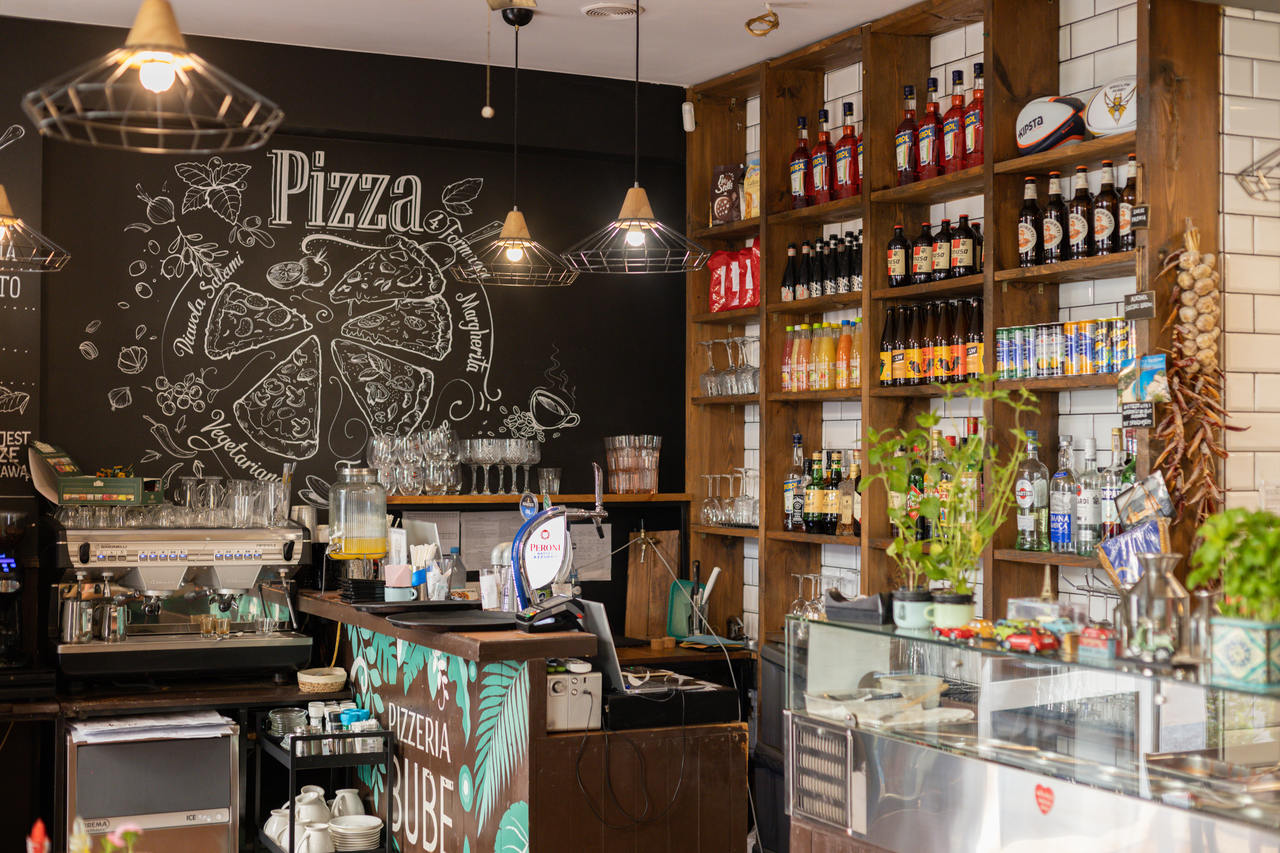 Pestka Bistro Wrocław, Świętego Antoniego 26
It is our another Italian proposal from ul. Świętego Antoniego in Wroclaw. The premises were initially occupied by a small shop with ecological products, such as olive oil or balsamic vinegar – note: you can still taste them and then pour them directly from a special tap into a bottle and take them home. Pestka Bistro Wrocław is a restaurant that makes you feel like in sunny Italy – life flows here in a slow rhythm. You can eat breakfast and dinner here. Platters of cheese and bread and "pastolia" (sandwich paste) make the menu even more interesting.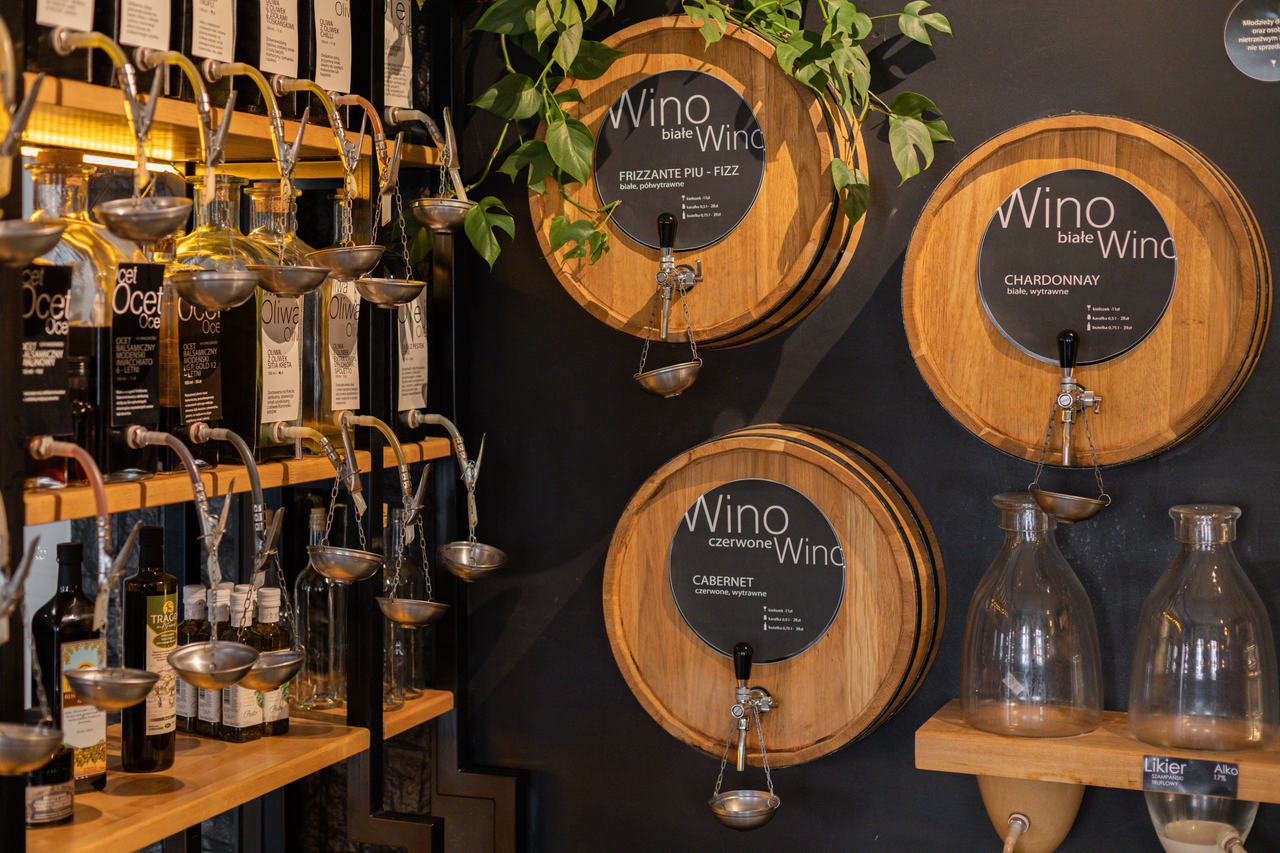 Gofreak, Świętego Antoniego 27/29
The unusual name of the restaurant obviously refers to waffles, but not the ones with fruit and whipped cream that you will buy at the seaside. Here this standard set contains also jellybeans and oreo. Creams like kaymak, halva or baked apple are also available.
The menu Gofreak contains both sweet and salty tastes supplemented with interesting combinations, e.g., pear with gorgonzola, nuts and lamb's lettuce. Have you got an allergy to lactose or gluten? Do not worry – you can replace milk with a plant version and wheat flour with gluten-free flour. You can also order a waffle as takeaway. It will make an ideal match with coffee!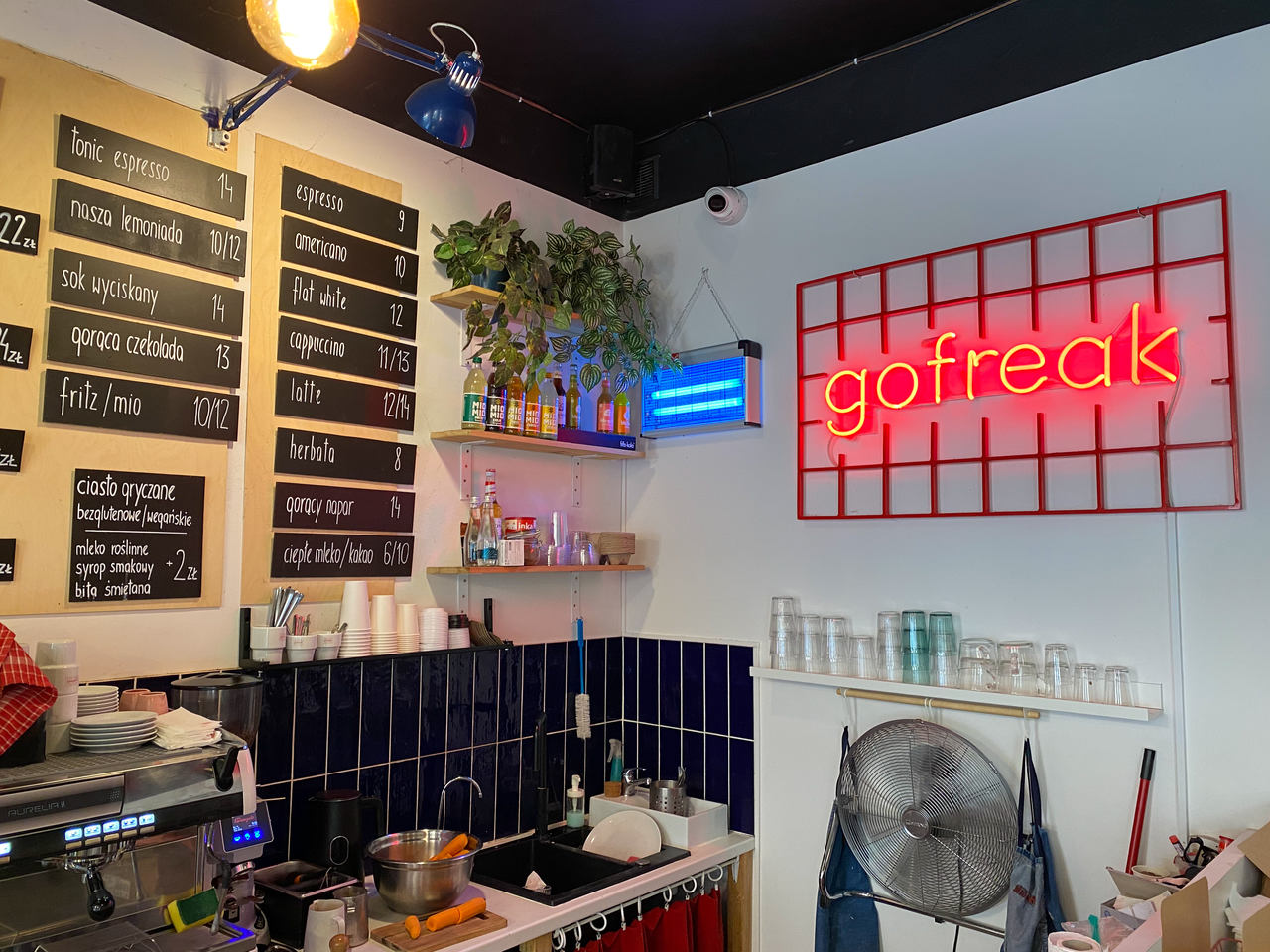 Poké poké, Świętego Antoniego 27/29
Poke bowl is a dish that combines the tastes of Hawaii and Japan. This dish is not popular in Poland yet, so if you want to taste it in Wroclaw, feel free to visit Poké poké at Św. Antoniego. What are the main ingredients of poke bowl? Rice, fresh fish, vegetables, fruit and sauces. Meals in the restaurant can be modified, and the freshness of ingredients and colours is a compelling argument to order them. It is a good idea to come here and try something new!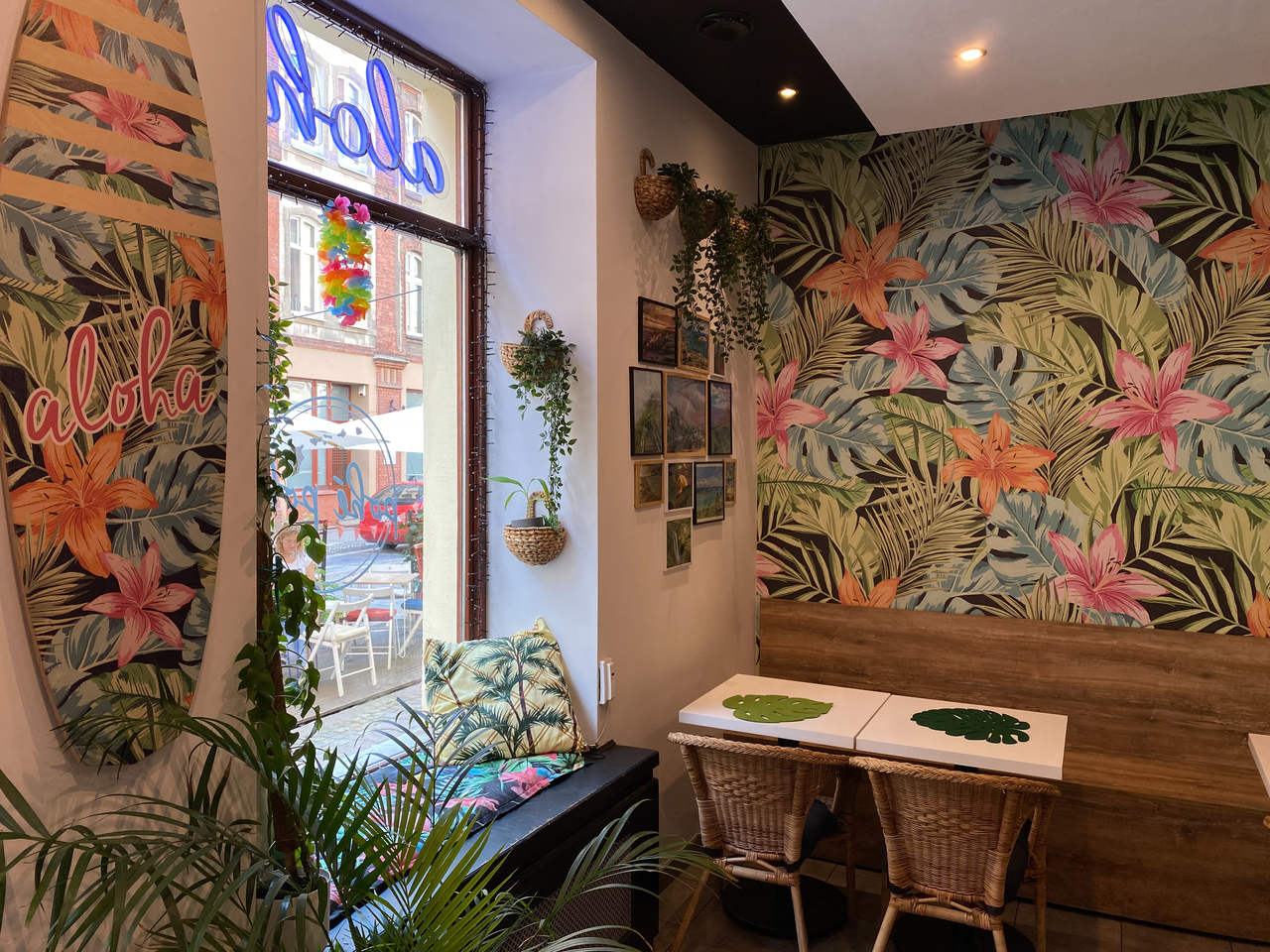 Panczo, Świętego Antoniego 35/1a
In Wroclaw, there are few restaurants like Panczo that offer Mexican street food. Here you can eat, above all, delicious tacos (also in vege version), burrito, nachos, patata, rollos or quesadilla. It is definitely one of the best places of this kind in the city. The menu contains also many Mexican drinks and beverages. A hit in Panczo is the Chelada – a drink into which a bottle of beer is put. You can order it also in XXL version in a Mexican skull. A visit to this restaurant, which grew from a food truck, is mainly an interesting experience!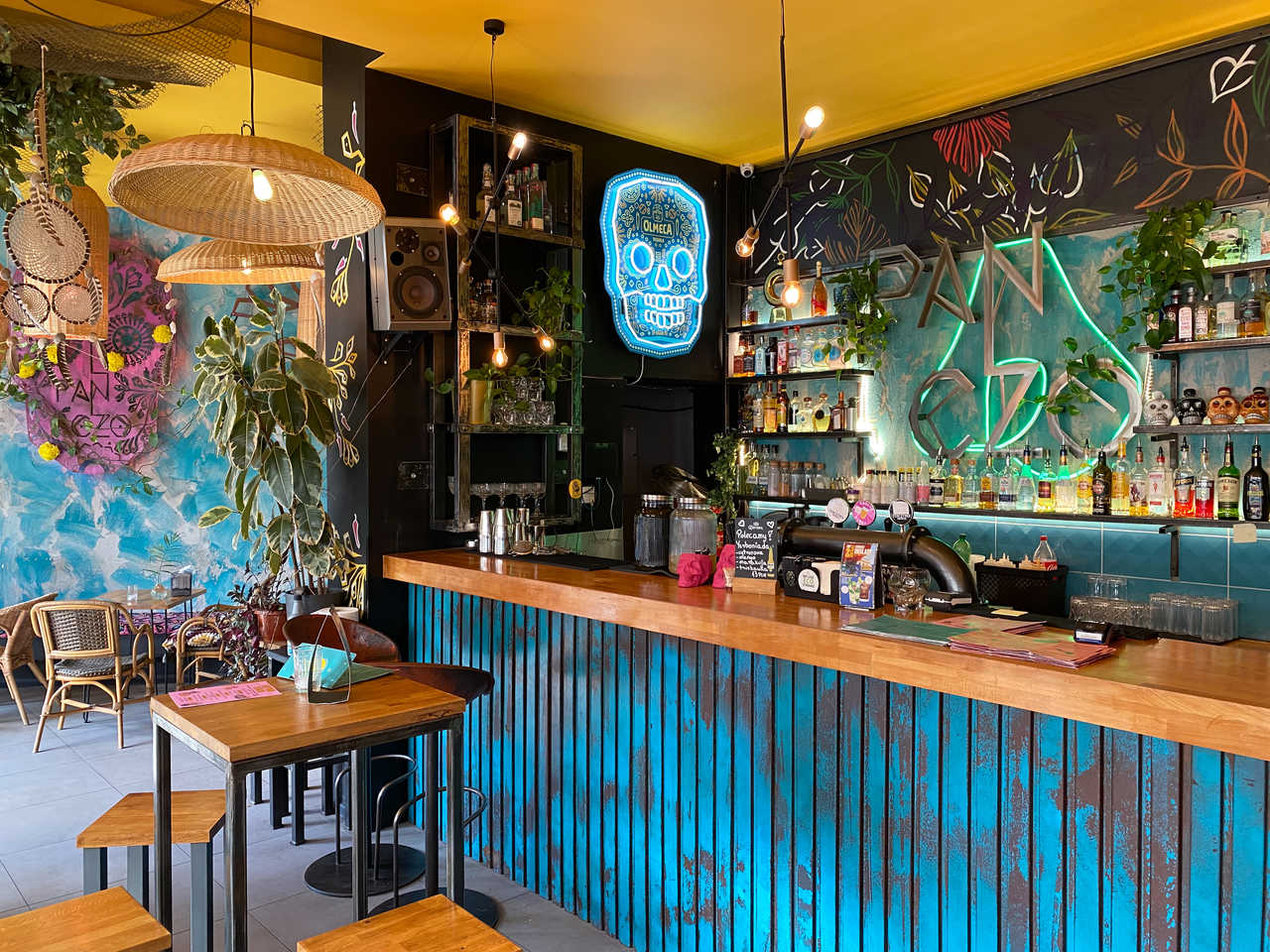 Karavan KRVN, Świętego Antoniego 40
Karavan is an atmospheric restaurant with a beautiful interior, a garden where you can sit in the glow of lamps suspended all around and good drinks. Karavan KRVN obviously means also good food, mainly fast dishes such as chips with cheese, bread with "cups of tastes" (additions: humus, dried tomatoes or halloumi), burgers, salad and various sweets. Dogs have their menu here, too. Everyone is welcome here!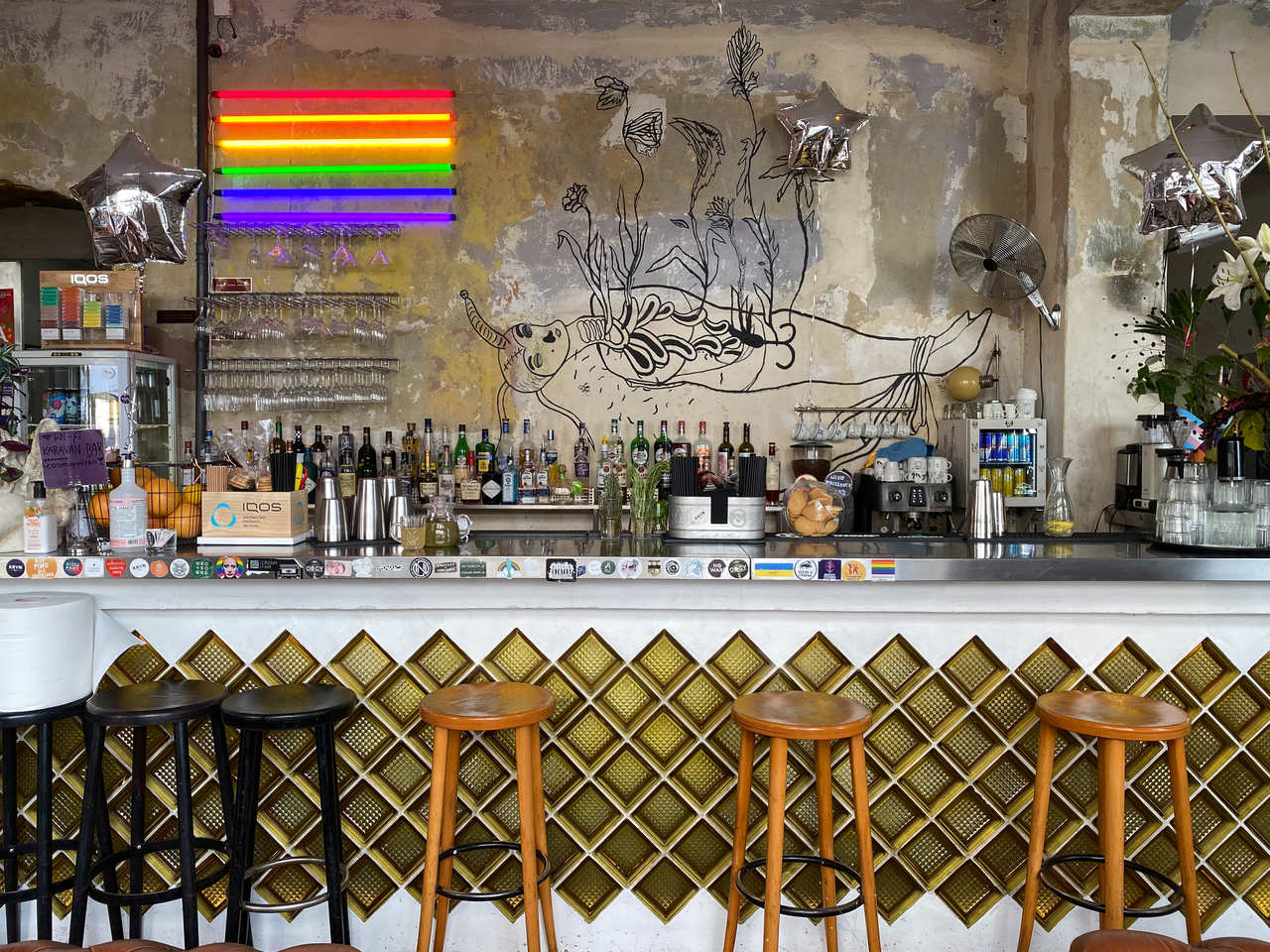 Cafés, ice-cream parlours and bakeries at Św. Antoniego in Wroclaw
PokoBakery, Świętego Antoniego 2/4
PokoBakery is a craft bakery located in the very centre of Wroclaw. On the spot, it makes fresh salty or sweet croissants (the menu includes also unusual fillings, e.g., mascarpone and currants or strawberry with nutella), Danish pastries with fruit and chocolate, sandwiches and focaccia that you can buy in pieces. Natural ice-cream is available here, too.
Customers can buy various baked products not only as takeaway – a croissant with coffee is worth eating in the atmospheric interior of the bakery. It is an ideal place for breakfast. A big advantage of the bakery is that it functions 7 days a week. If you cannot arrive at Św. Antoniego, PokoBakery can deliver an order to you.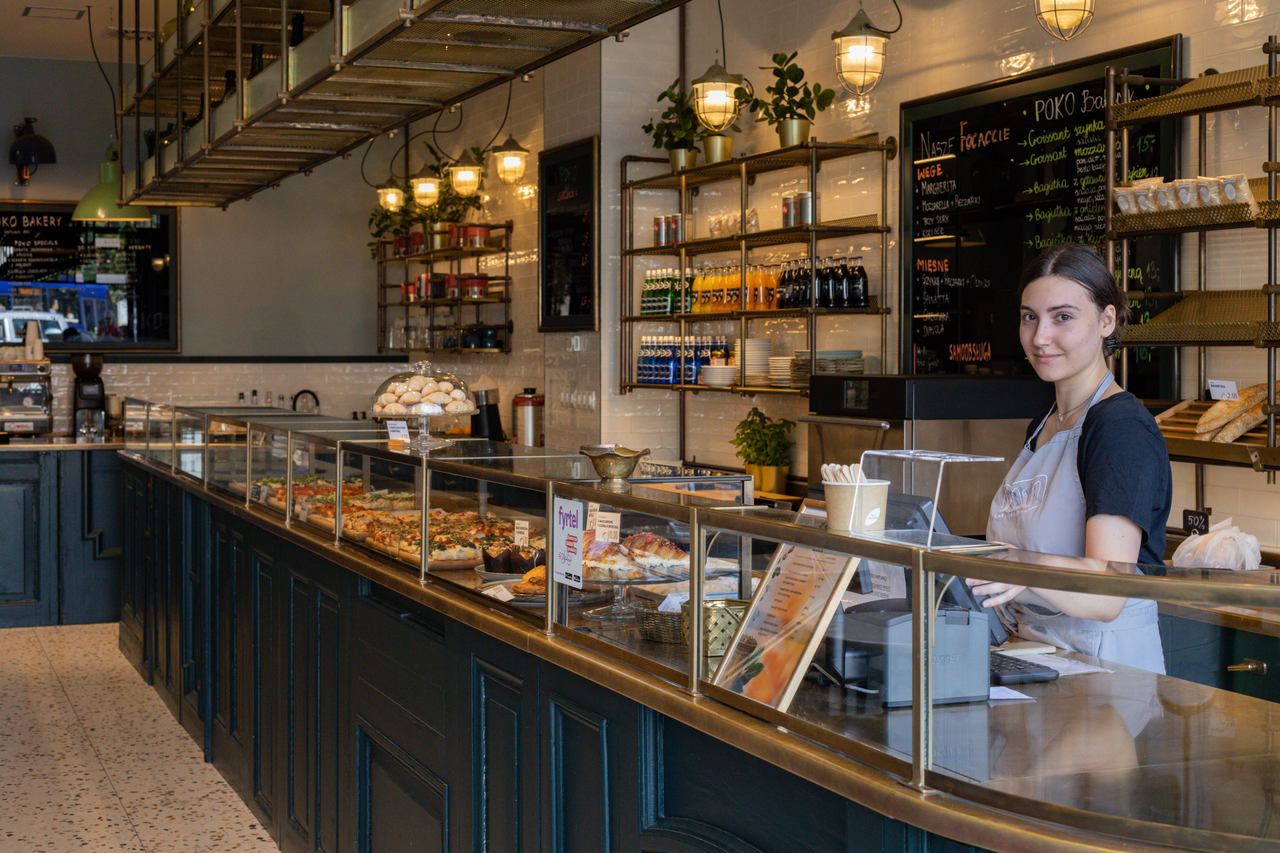 Central Cafe, Świętego Antoniego 10
Are you looking for the most delicious bagels or croissants baked freshly on the spot? This is exactly what Central Cafe is famous for. It is a breakfast café into which inhabitants step on their way to work. You can come in here at 7:00 a.m.! Delicious pancakes, porridge and coffee will satisfy your morning hunger. The interior is so atmospheric that you can easily rest or organise a space for remote work here. The place is always full of visitors.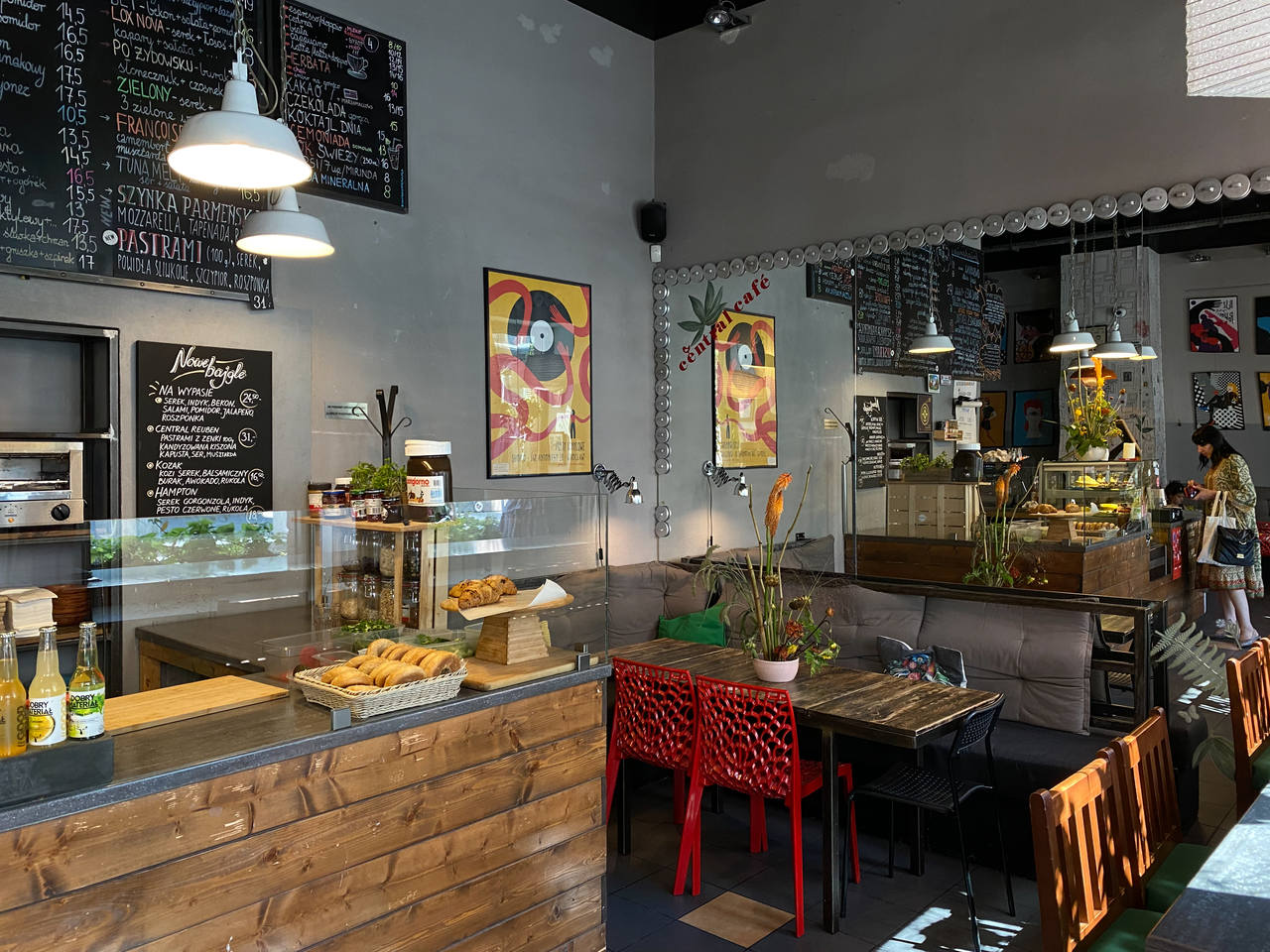 MIO GELATO, Świętego Antoniego 16
MIO Gelato is a small ice-cream parlour – one of the two located in Wroclaw. It offers craft ice-cream in most diverse, often unconventional tastes (e.g., whisky, lavender or Parmesan cheese with white fig). On the spot, you can buy also coffee or lemonade. Ice-cream from MIO is available also in Cafe Vinyl or in Bazar DAWNA PRALNIA. It is an incredible trip to Italy from the perspective of gelato!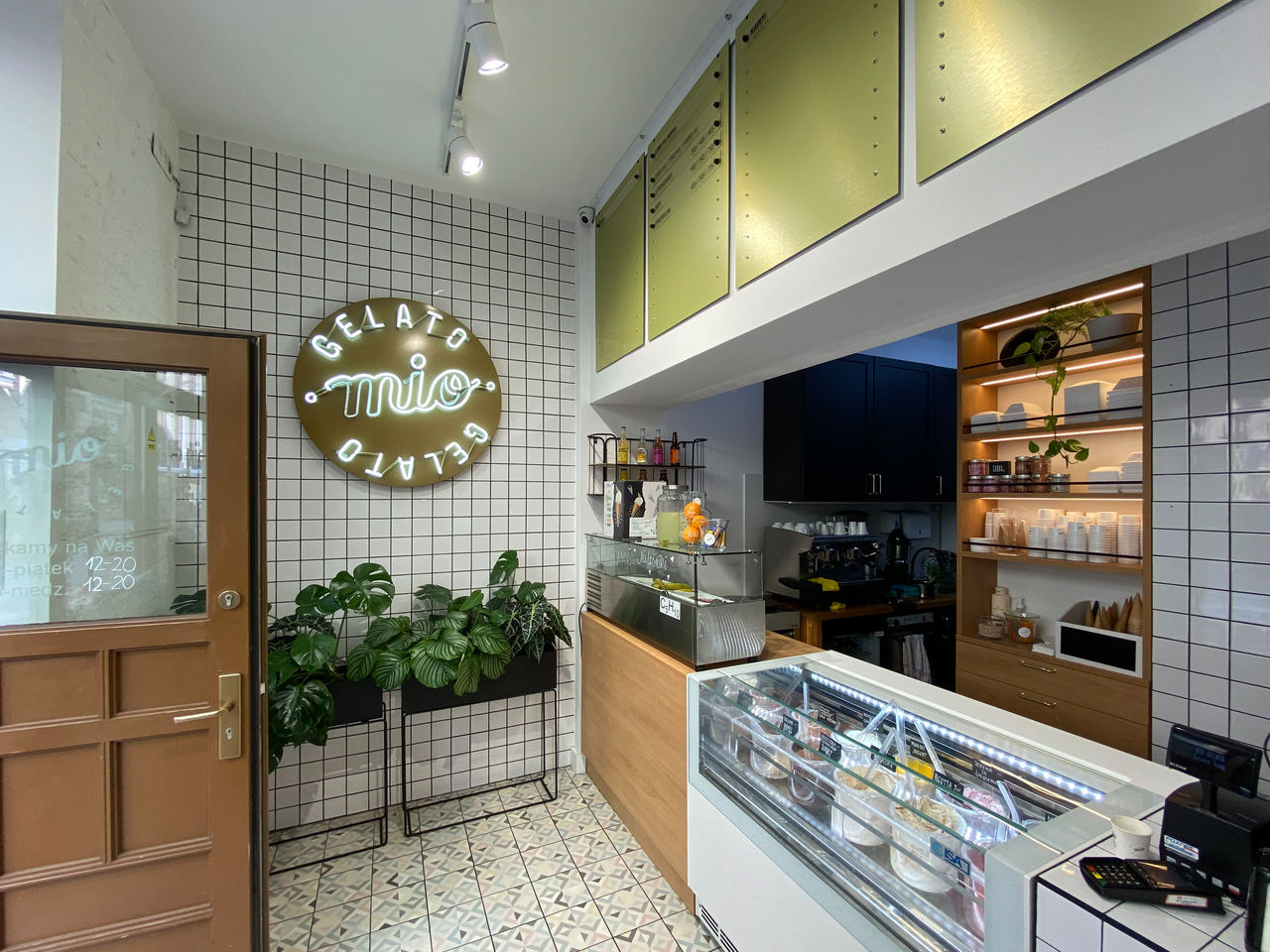 Meisterszyk, Świętego Antoniego 21
The production of craft ice-cream is the main task, but also the passion of the café personnel Meistersztyk. You can experience amazing experiments with tastes here. Also ice-cream waffles are produced on the spot. This ice-cream shop will surely never bore you – you can always try something new here! You can also eat good breakfast, e.g., a porridge, omelette or mini-focaccia, and drink a cup of coffee or tea here.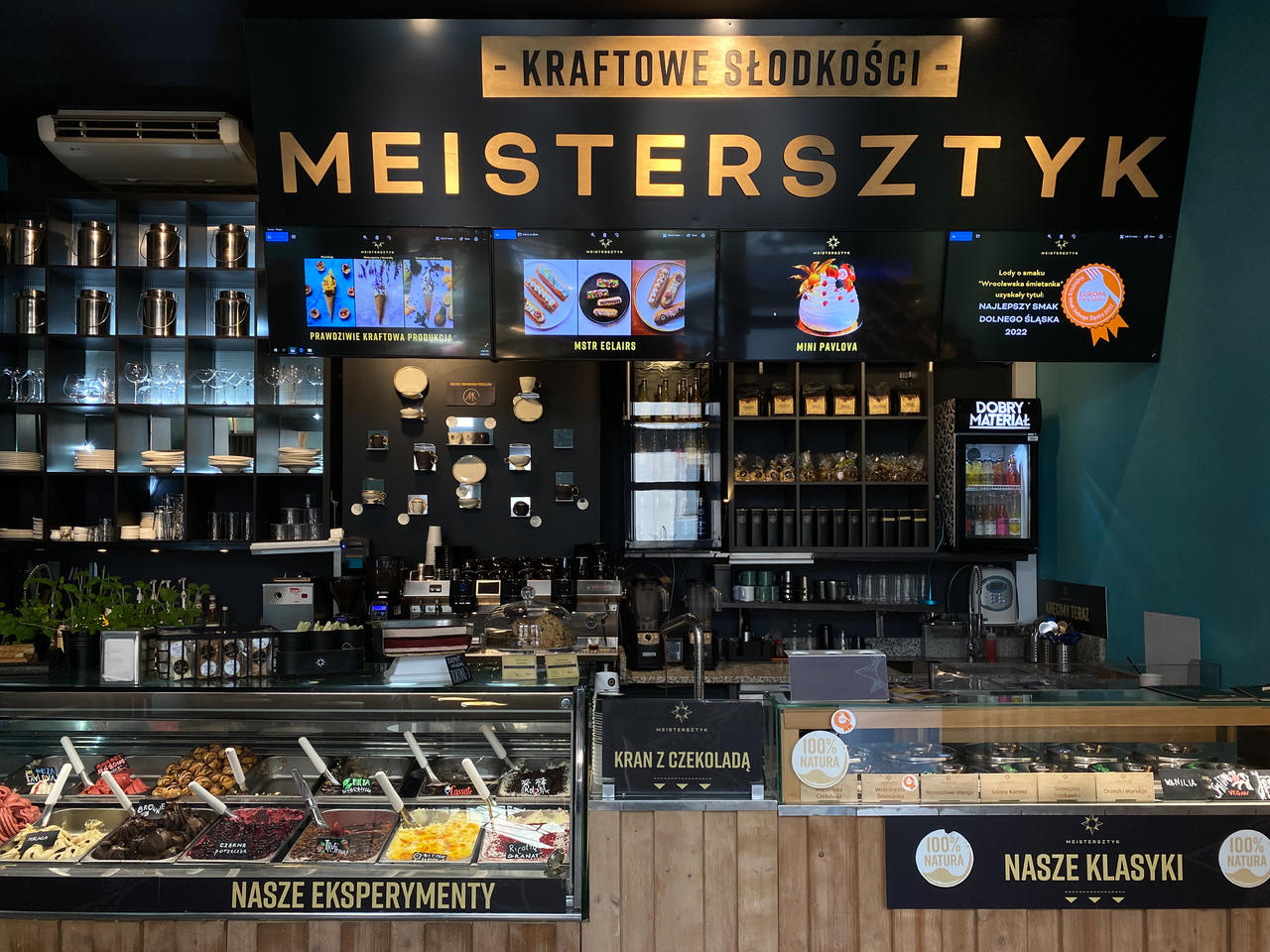 OTO Coffee Bar, Świętego Antoniego 28
OTO Coffee Bar was opened in the last quarter of 2021, so it is a relatively new café. In spite of this, it has already won the hearts of Wroclaw inhabitants! Its main distinguishing feature is the atmosphere, as there are no digital display screens or Wi-Fi connection here – only a few tables, a bar and a collection of vinyls that are the owner's passion. OTO Coffee Bar means, in short, minimalism and tasty specialty coffee. In addition, it looks like one of English cafés on the outside. Come and chill out here!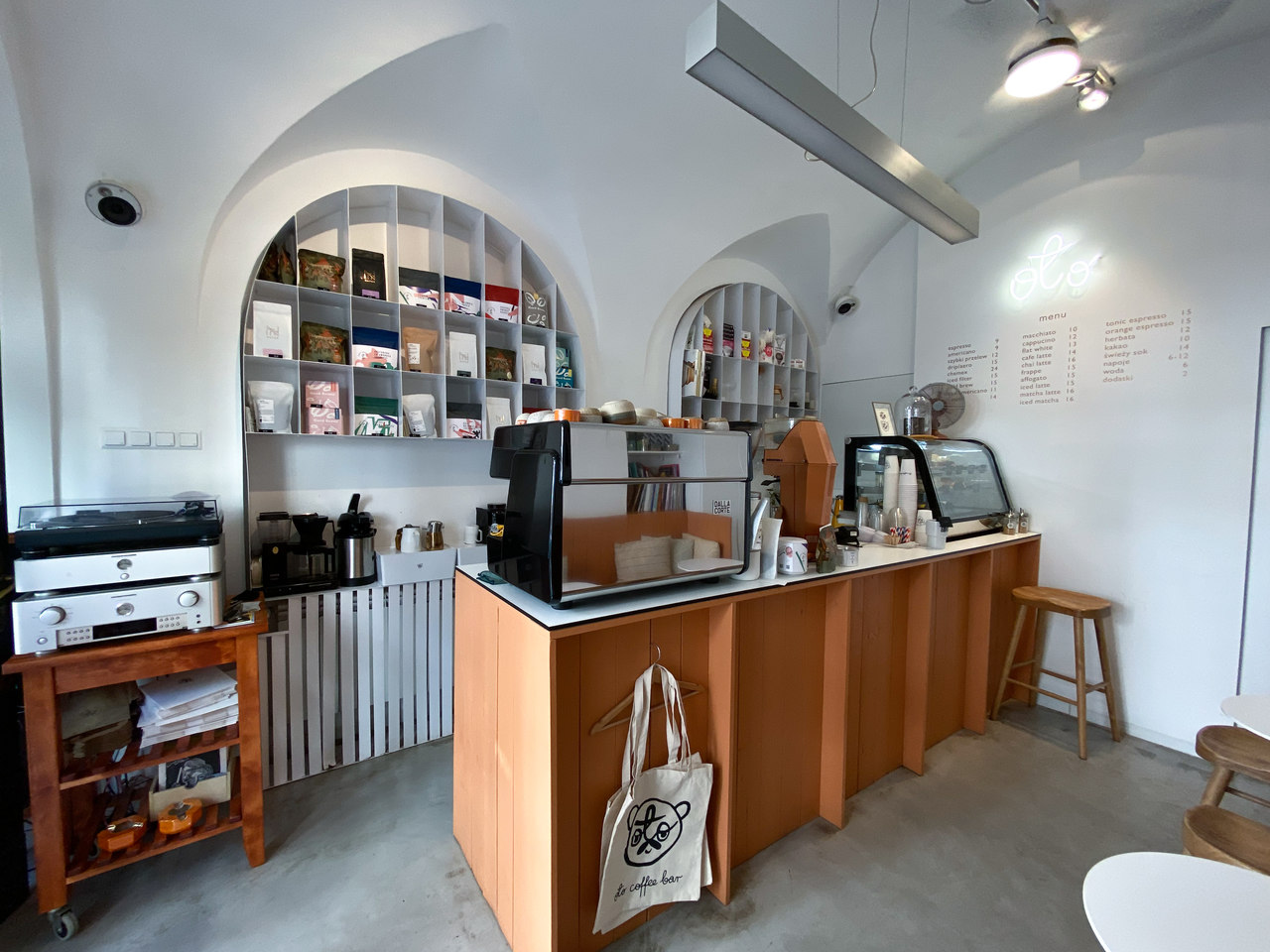 Bars at Św. Antoniego in Wroclaw
Rumbar, Świętego Antoniego 2/4
Rumbar is the place that even Jack Sparrow would not be ashamed of! It has a truly pirate decor. As the name suggests, rums from around the world prevail here – drinks are also made on their basis. As befits a true pirate bar, the menu could not do without sea food. You can eat here mainly burgers, bowls, fish & chips or shrimps in rum. This place is worth dropping by only for its atmosphere! But, obviously, one drink will not do harm.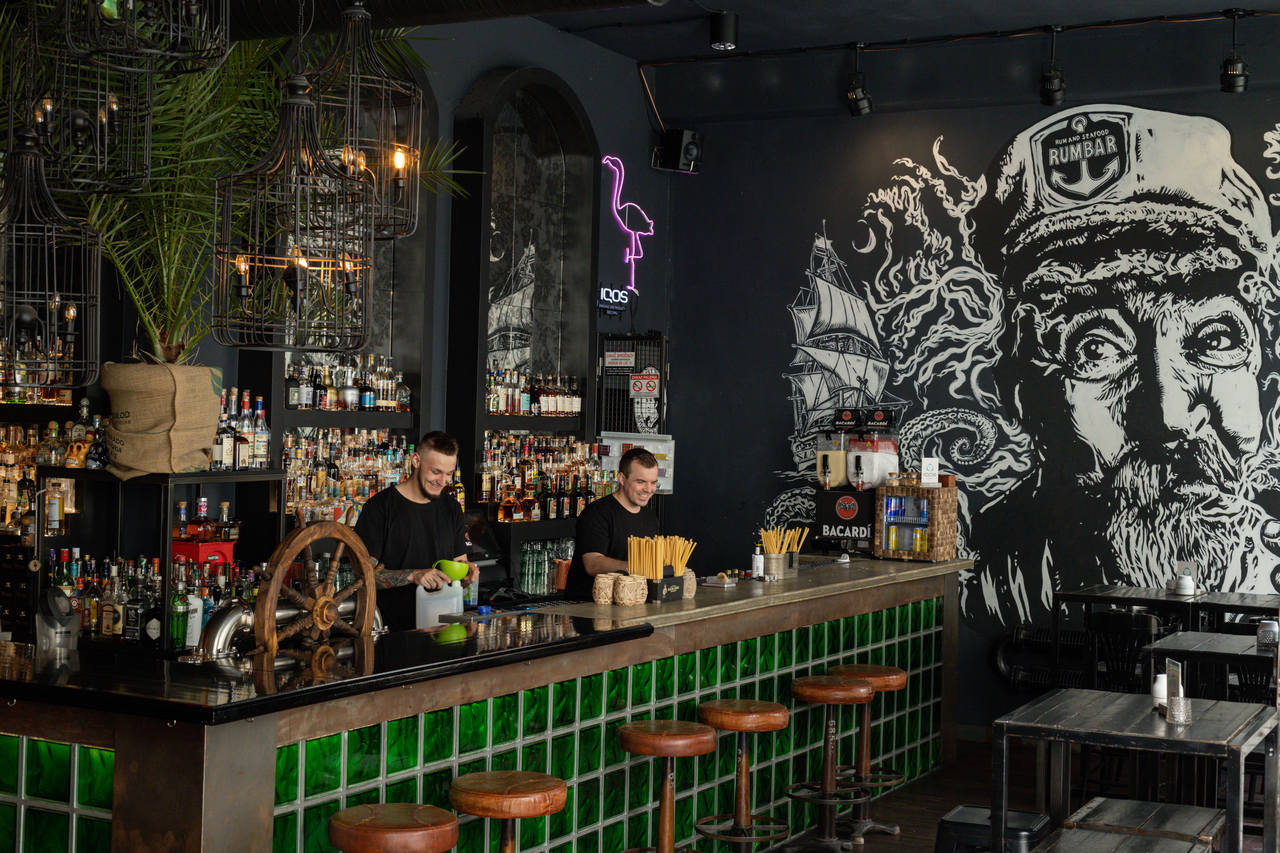 Have you found this article interesting? See also previous article from this series: #GastroUlice Plac Solny – restaurants, cafés and bars in Wroclaw recommend themselves not only for the weekend!

Marlena Urbaniak