Take Over Wro: The Best Places to Eat, Drink & Brunch in Wroclaw
If you're anything like I was, the words 'Polish Cuisine' don't really fill you with excitement. Before my first trip to Poland back in October, the phrase conjured images of sausage, smoked cheese, pierogi, soups and, somewhat stereotypically, cabbage (after all, bigos – a mix of meat, sauerkraut and cabbage – is a national dish). As I said, it is not all that exciting.
While this is the kind of Polish food that most of us are exposed to in the UK, it is not the full story. When you consider the tumultuous history of the country, the way that its borders have continuously shifted for hundreds of years under the rule of various empires, it only makes sense that the national dishes are heavily influenced by other Central European and Slavic menus. Add to this the traditions of Poland's Jewish population, plus the relatively new Turkish and Italian immigrants, and you have a wide range of delicious options.
In Warsaw, I had been overwhelmed with choice. I ate my weight in traditional Polish fare at various milk bars, sampled Asian street food at the night market, and downed some of the best craft beers I had ever had the pleasure of feeling tipsy from. I wasn't expecting Wroclaw to be much different. However, I was surprised to find that its foodie scene matched, and even surpassed, that of the capital.
I must have left Wroclaw about two stone heavier than when I arrived. I had carefully mapped out all of the places that I wanted to visit, but such is the sheer quantity of awesome cafes and bars, I barely scratched the surface. Here are the places that I loved the most.
Where to have Breakfast & Brunch
Di Dinette
Di Dinette is located just outside of the old town in a glass fronted corner of a shopping mall. Don't let the mall location put you off. The interior is sleek and clean and the food is amazing. As such, just choosing which breakfast to have can be difficult. in the end, I went for a stack of pancakes smothered in honey and fruit while Becky sampled the Italian breakfast, a mix of mozzarella, pesto and continental cured meats and I didn't regret my choice for a second.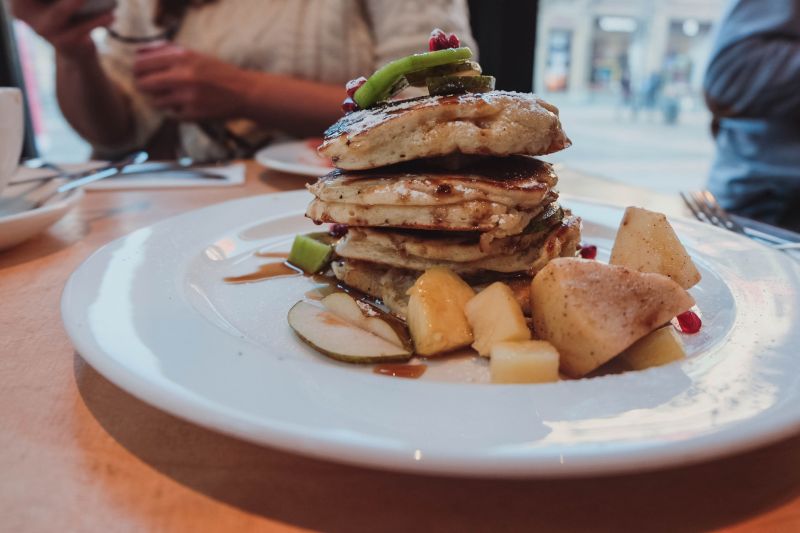 They even have an on-site bakery where they make their own bread using organic ingredients. Unfortunately, the breakfast is only served until midday but even if you're late, it is worth popping in to try their delicious juices or sample the bistro menu.
Plac Teatralny 8
Mon-Wed: 8 am – 10 pm. Thurs-Sat: 8 am – 11 pm. Sun: 9 am – 8 pm
Gniazdo
One for true coffee lovers, Gniazdo is an effortlessly cool and sleek cafe in the centre of the city serving a wide selection of teas and some of the best joe that I've ever tasted. They do an amazing selection of cakes but if it's something a little more substantial that you're after, pick up a bagel or stay to sample a sharing platter. The staff were incredibly friendly and know their coffee, dosing it out in inventive ways. So much so, that it felt offensive for me just to be ordering a plain old latte. However, it was anything but plain.
Świdnicka 36
Mon-Fri: 8 am – 9pm. Sat 9 am – 9 pm.
Etno Cafe
When it comes to cafes, bars or restaurants, I'm not usually one to recommend large chains. However, for Etno Cafe, I'll happily make an exception. This Polish-Ethiopian company have numerous locations dotted around Poland, including 6 in Wroclaw itself. I stopped by their shop in the beautiful OVO Building after walking a dozen or so miles more than my feet could take and needing a little respite from sightseeing. I'm glad that I did.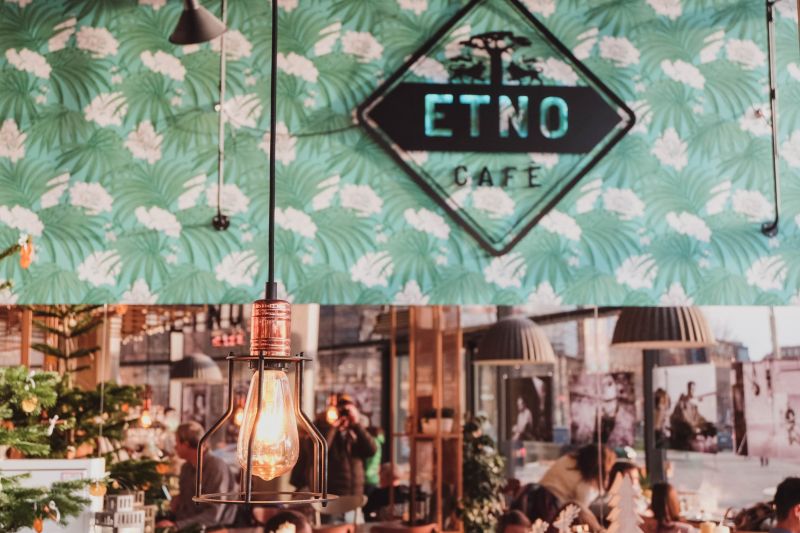 Without knowing any better, you wouldn't suspect that it's a chain. The cafe has the cool, industrial look of a new independent with amazing coffee to match. Then there's the cake; I sampled an amazing chocolate cheesecake and even then, couldn't resist stealing a spoonful of Becky's dessert too. While you're there, make sure to pick up a bottle or two of their cold brew.
Podwale 83
Mon-Fri: 8 am – 9 pm. Sat: 9 am – 9 pm. Sun: 9 am – 8 pm.
Nanan
Even if you don't know it, you've probably seen the plush interior of Nanan popping up on your social feed at some point. Its walls may be reminiscent of Peppa Pig wearing a pink velour leisure suit, but that just makes it all the more Instagrammable – It is probably one of the most photogenic cafes in the whole of Wroclaw, if not Poland. Nanan came to my attention when another blogger posted some incredible snaps of its cakes and decor and I decided that I had to visit.
Co-founded by food blogger and pastry chef Justyna Kawiak, Nanan not only looks the part with its marshmallow interiors and delicately crafted pastries, the food has the taste to match, meaning that it's not all style over substance.
Kotlarska 32
Open Daily: 10 am – 8 pm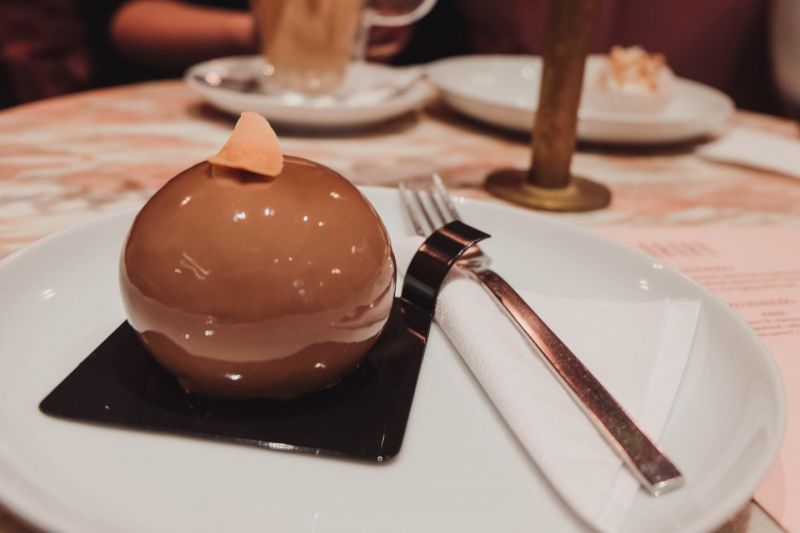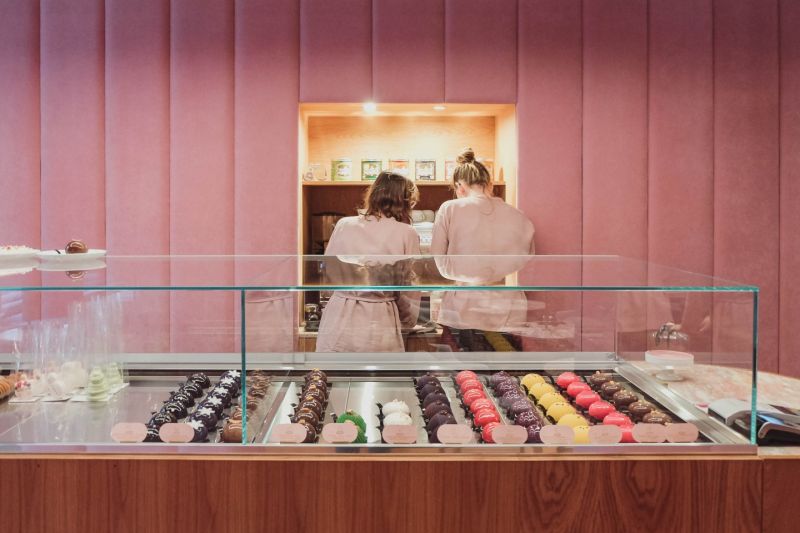 Where to Eat Dinner
Iggy Pizza
Italian cuisine isn't something you would normally associate with a Polish city more than any other city outside of Italy. However, Wroclaw is home to a small yet growing Italian community – currently standing at around 8,000 people – congregating what is now known as 'Little Italy'on the edge of the old town. With the people comes the food. The neighbourhood is now home to all manner of pizzerias and pasta restaurants.
You won't find the best pizza in Wroclaw there though. That title belongs to Iggy Pizza, a few blocks away on Kuźnicza. What strikes you when you first enter are the bright neons adorning the walls; an illuminate, pink pizza slice and huge writing reading 'Save water, drink prosecco'. The rest of the venue isn't any less stylised – green foliage drips from the ceiling over long common tables and mirrors on the wall stretch the length of the room. The main attraction is the food though. A huge, tiled, pizza oven sits pride of place in the open plan kitchen where you can watch the chefs creating one of the best pizzas you'll ever eat.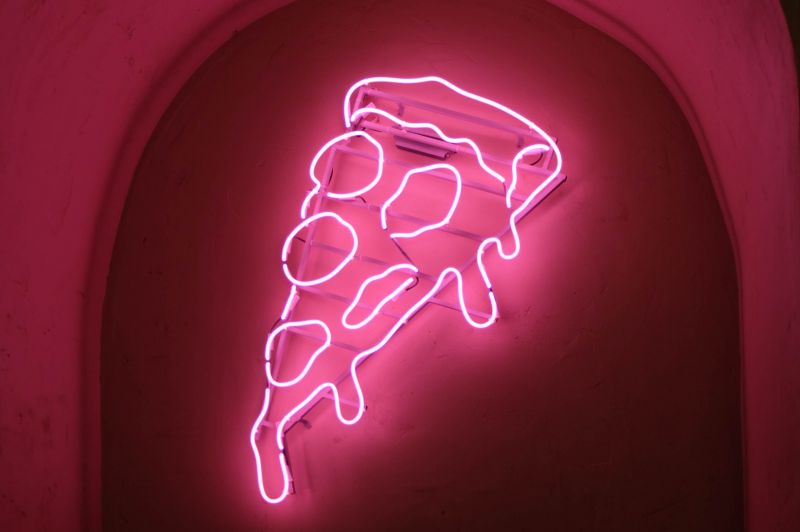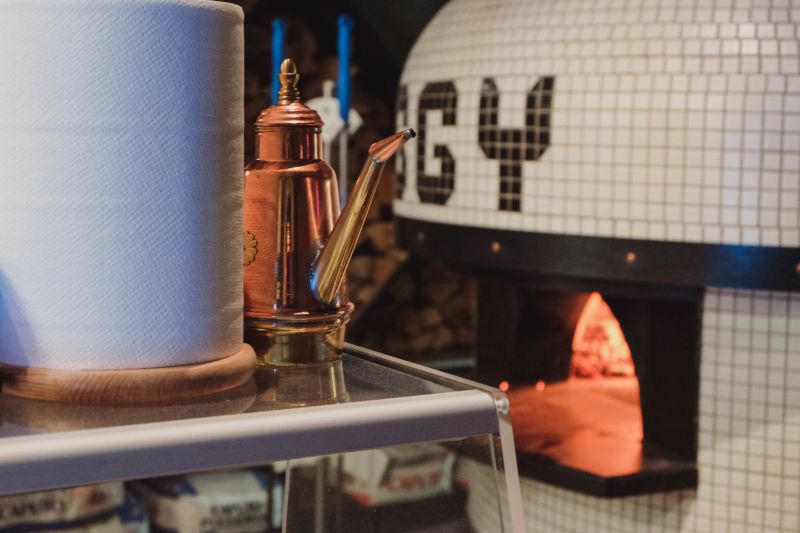 Kuźnicza 10
Mon-Thurs: 1 pm – 11 pm. Fri-Sat: 1 pm – 12 am. Sun: 12 pm – 10 pm
Pogromcy Meatów
I had a hunch that Pogromcy Meatów was my kind of place as soon as I walked in. On the one hand, there was the live Premier League football projected on a big screen. Secondly, there was the huge board hanging above the bar and with a list of 15 different craft ales. Then there was the list of incredible food.
When you realise that Pogromcy Meatów literally translates as meat crusher, it becomes obvious what the menu is going to consist of; burgers, burgers and more burgers. Only, these guys do it a little differently. Fillings are as varied as duck, tongue, beef cheek, and rib. I tried the beef tongue burger on the recommendation of the manager and, although it sounds disgusting, it was phenomenal.
The beer selection is just as diverse. When I couldn't decide which of the 15 ales to try, the waitress decided that what I needed was all of them, bringing out 3 tasting trays with one of each. They ranged from the standard Czech pilsner to an 11% cognac, wine and whiskey barrel aged beet stout that may be one of the tastiest drinks I've ever imbibed (it's called Block Rockin' Beets from Fonta Flora brewery and you need to try it if you ever find one in the wild). I left completely full, half drunk and totally satisfied.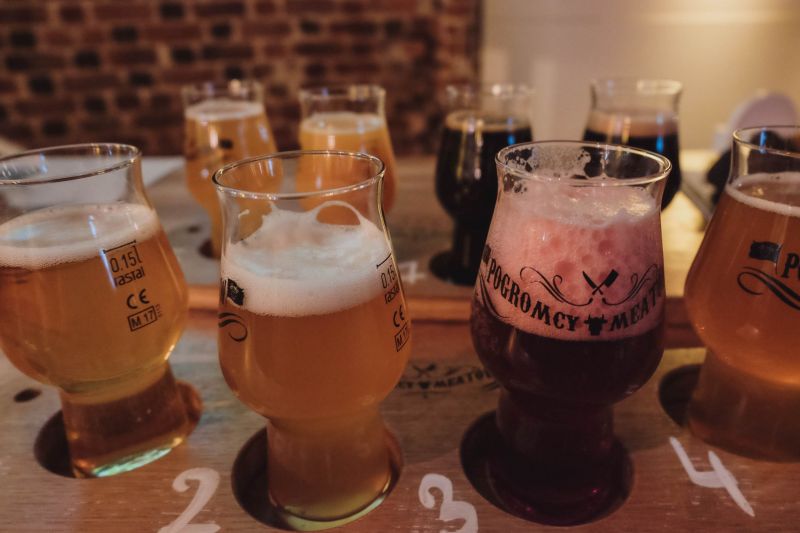 This article belongs to Dave from Man vs Globe. Check out more photos, milk bars and where-to-drink inspirations here.