By car
Data aktualizacji: 2022-12-15
You can arrive in Wroclaw by car quickly and comfortably thanks to a network of express roads and the A4 motorway.
It takes less than four hours to get from Warsaw to Wroclaw; a trip from Prague and Berlin is not longer. The finished S8 route improves access not only to Warsaw, but also to Kalisz, Ostrów Wlkp. and even Gdańsk. Wroclaw provides also great connection with Poznań thanks to the S5 route, which allows drivers to arrive quickly near Milicz, Trzebnica or Leszno.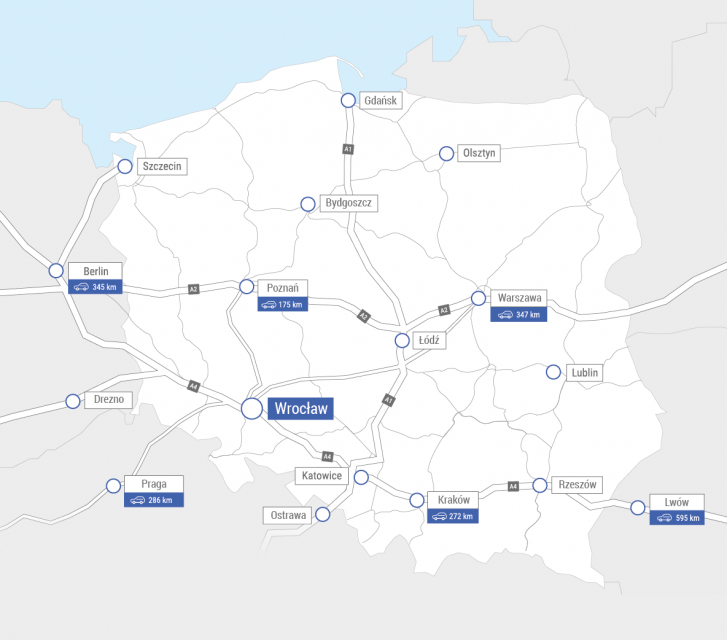 Wroclaw lies on national and European roads no. 5, 94, A8, E67 and E261; in Bielany Wrocławskie, directly near the city border, there is a junction of the A4 motorway and E40, R, 35, 98 and E261 roads.
You can bypass the centre of Wroclaw from the west and north by taking the Motorway Ring Road of Wroclaw.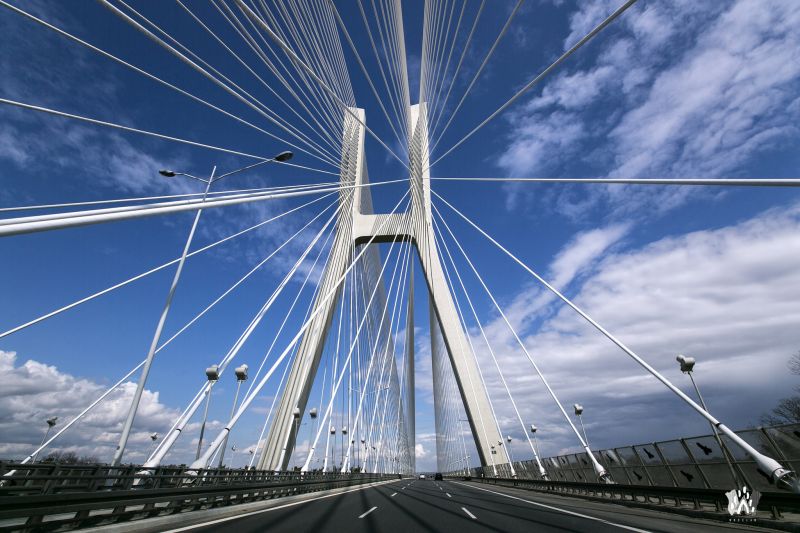 The Rędziny Bridge – the longest suspended bridge in Poland – is a part of the Motorway Ring Road of Wroclaw.
The 22.4 km long section of A8 leads from the Wroclaw South junction via Wroclaw West, Wroclaw Airport, Wroclaw Stadium and Wroclaw North junctions, where it intersects the S5 expressway towards Poznań. It ends at the Wroclaw Psie Pole junction with the S8 expressway, which is a continuation of A8 towards Łódź, Warsaw and Białystok.
In Wroclaw, there are many conveniences for persons travelling by car. In the centre and close to the city's most attractive points (the Zoo, the Centennial Hall, the Hydropolis, the Wroclaw Główny railway station, the Wroclaw Stadium, the airport), there are mostly paid car parks and parking places, including:
Wróblewskiego (parking places and an underground car park);
Nowy Targ (an underground car park);
Plac Wolności – National Forum of Music (an underground car park);
Małachowskiego – Main Railway Station (an underground car park).