By plane
Data aktualizacji: 2022-12-15
The modern Wroclaw airport serves millions of passengers every year. The Wroclaw airport offers flights to several cities in Europe and resorts in Africa and the Canary Islands.
The Nicolaus Copernicus Airport in Wroclaw is one of Poland's best airports. The number of passengers served by the airport grows dynamically every year (more than 3.5 m in 2019).
The Wroclaw airport is chosen mainly thanks to its rich network of flights. Planes from Wroclaw fly, among others, to Great Britain, Spain, Germany, Italy, Scandinavia and to popular tourist destinations in Egypt, Morocco and the Canary Islands. Recently launched flights to the Ukraine (Lviv, Kyiv) proved a big success.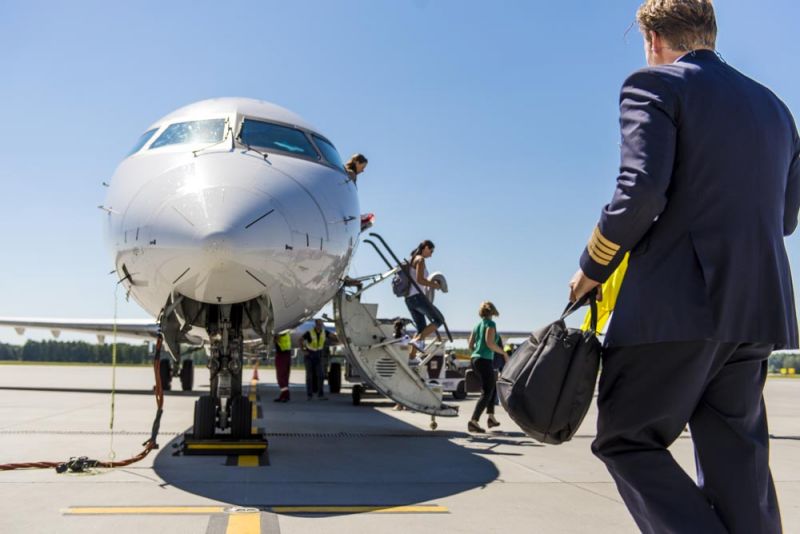 In 2019, the Wroclaw airport served more than 3.5 million passengers (photo: Wroclaw Airport).
The Wroclaw airport has many more advantages that encourage passengers to travel by plane: a comfortable and spacious air terminal, and a modern airport infrastructure that allows planes to take off and land in difficult conditions.
The Wroclaw airport is located ca. 10 km away from the city centre.
Check how to arrive at the airport in Wroclaw
by public buses (bus line 106, night bus line 206);
by taxicab;
by your own car. Right near the terminal, there is a car park with 2,000 parking places, including places for disabled people and a special VIP area.
Close to the terminal there is a Kiss & Fly zone, where you can leave a car for free for up to 10 minutes.
If you plan to rent a car at the airport, you will find companies offering such services in the public part of the arrivals hall. Contact HERE.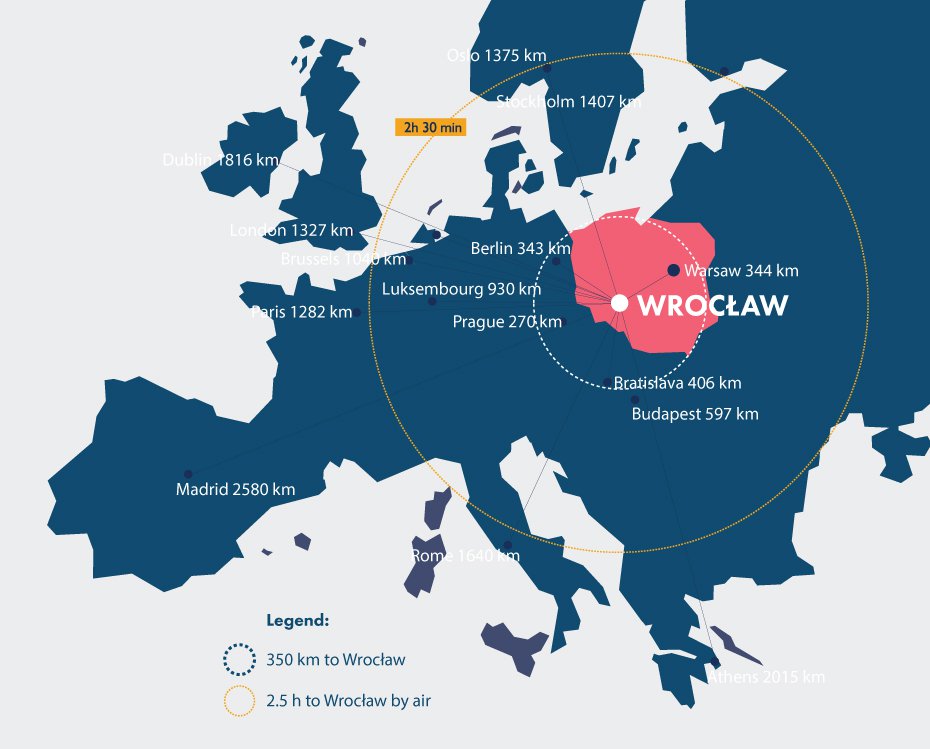 Important phone numbers
Information about departures and arrivals – phone: +48 71 358 13 81
Information about lost luggage – phone: +48 71 358 1387
Information about items lost at the airport and in the terminal: + 48 71 35 81 419